TIPS ON HOW TO SAVE MONEY ON DIRECT MAIL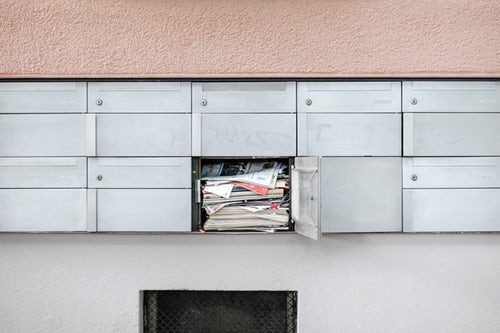 TARGET
Don't waste money mailing to people who are not your target audience. For example: You may be a medicare/retirement insurance agent looking for new prospects therefore get a mailing list that targets people turning 65.
CLEAN & UPDATE YOUR DATA
Clean and update your mailing lists regularly. Save money by removing from your database any mail pieces with names and addresses that have been returned to sender by the USPS.
ADD "OR CURRENT RESIDENT"
Where possible also add "Or Current Resident" under the name of the recipient which ensures that the USPS leaves your mail piece at that address. Improve the response rate by vigorously maintaining a database of current customers.
BE USPS MAIL COMPLIANT
Take advantage of the savings offered by the USPS for presorted mail. Use a bulk mail permit, print a bar code and make sure your mail piece is USPS compliant for their automated sorting procedures.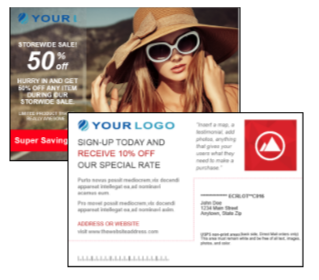 FIRST CLASS MAIL OR STANDARD MAIL
Standard Mail. The USPS has super cheap rates for Standard Mail. This mail can take 2-3 weeks to be delivered. A great cost saving choice if your mail piece is not time critical. Schedule your marketing campaign to make allowance for the time it takes to get to the recipient thereby making significant savings on the postage.
First Class Mail. Best suited to mail pieces with a time critical "call to action". For example:"10% discount only through May "
SIZE MATTERS
Significant savings can be found in the cost of printing and mailing different sized mail pieces and also in the paper quality you choose. The USPS uses machinery to read the bar codes, indicia and address blocks. It may be a false economy to choose cheap light weight paper that the machinery crumples or creases.
A 6 "x 4″ postcard is the most economical postcard size to print and mail First Class. An 8.5 " x 7″ postcard it will be more expensive to print and mail but you do have the option of mailing Standard Mail which is very economical. Designing your postcard around the size is very important. The USPS has requirements for position and space needed for the Indicia or stamp, the address block and the bar code.
CALL TO ACTION
Add a "Call to action" to your mail piece because that encourages the targeted recipient to respond in a timely manner. Increase your response rate by offering a generous discount or "buy one get one for free", which has a deadline take up date, for example "25% discount for one week only".
SAVE MONEY ON DIRECT MAIL DESIGN
The USPS has very specific mail piece design requirements to enable you to get your mail processed quickly and efficiently.
Research your direct mail designs and track which ones have the best ROI.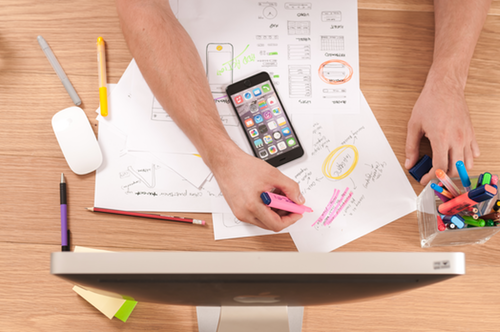 WAYS TO SAVE MONEY ON DIRECT MAIL : TO SUM UP
Target your ideal customers.
Design a USPS compliant mail piece.
Mail at the best postal rate.
How to Save Money On Direct Mail FAQs
[Q]What is the advantage of adding 'Or Current Resident' to the address block?[A]Less wastage because the USPS has to leave that mail piece at the designated address.
[Q]Does it save money to print the postcard and the address and indicia all at the same time?[A]Yes it does because the printer can process the entire print run in one go and by adding an indicia the printer gets the best postal rate by presorting the mail pieces for the USPS.
[Q]What is a call to action and why should I have one?[A]A call to action gives the recipient a time frame in which to respond to a compelling offer. For example: Bring in this postcard to receive a free smoothie. It gives the recipient a compelling reason to engage.