Top 3 customer service related issues.
According to the recent Accenture Global Consumer Pulse Survey, 51% of customers in the USA switch providers due to poor customer service.  This 51% makes up a $1.3 Trillion loss!
The top 3 customer service related issues mentioned by respondents were:
Having to contact a company several times in order to address the same issue.
Being put on hold for a long time.
Having to deal with several representatives to resolve a single issue.
So remember to treat your current customers like gold! Customers want to be listened too and understood; they do not want to be pushed aside or made to feel insignificant. If they address you with an issue, try to handle the issue as soon as possible and in a timely, professional manner.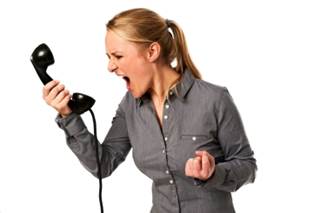 Don't be afraid to give your Customers a phone number to call because it builds trust.