An Occupation Mailing List can help businesses connect with Consumers at their Home Addresses, based on the Consumers' current Occupation.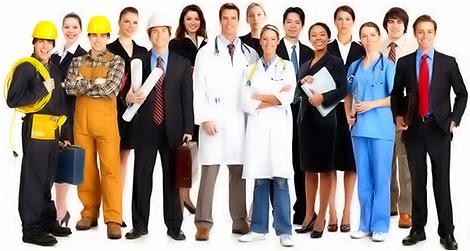 What is an Occupation Mailing List?
An Occupation Mailing List is a marketing list. It includes the Names and Addresses of Consumers, based on their current Occupation.
We offer 3 Easy-to-Use List Formats, so you can rest assured that you'll be able to access your list quickly and start marketing to new potential customers.
What Occupations can I select?
Professional / Technical
Administration / Managerial
Sales / Service
Clerical / White Collar
Craftsman / Blue Collar
Student
Homemaker
Retired
Farmer
Military
Religious
Self Employed
Educator
Financial Professional
Legal Professional
Medical Professional
Other
How do you know if someone has a particular Occupation? Where does your information come from?
LeadsPlease Occupations are compiled from 100's of different sources, including the following:
Census Data
Self-reported information
Online Submissions
Memberships
Subscriptions
Questionnaires
What does an Occupation Mailing List look like?
The mailing lists come in 3 easy-to-use List Formats.
Here is an example of the mailing list in an Excel/CSV file format:

Can I add other criteria to my mailing list?
Yes! There are 100's of other demographic criteria that you can add to your mailing list, to make it more targeted.
What format does the mailing list come in?
We offer 3 easy-to-use List Formats:
How much does a Mailing List cost?
An Occupation Mailing List starts at $99.50 for up to 1,000 leads. The more leads you buy, the cheaper the cost per lead. Please visit our Mailing List Pricing page for more information.
How do I get a Mailing List?
You can purchase your mailing list on our website or with a List Specialist over the phone. On average, it takes about 5 minutes to build and purchase a Mailing List.
Other Helpful Resources
Occupation Mailing List FAQs
[Q]Can I get a mailing list of retired people?[A]Yes you can. You can choose this select on the demography page.
[Q]Can you help if I can't see the occupation list selects I am looking for?[A]Yes we can. This would be a specialty list and our researchers can do the research for you and email you with the number of leads they find and what the cost of the list would be if you wanted it. https://www.leadsplease.com/contact
[Q]Is the military included in your occupation mailing list?[A]Yes it is. Look for this select on the demography page.