Reach New Customers Quickly &
Grow Your Business
Direct Mail doesn't have to be expensive or frustrating. We make it quick, easy and affordable to design and send a Letter & Envelope campaign or order them Boxed and Shipped to use as handouts & future mailings.
Connect with new customers and boost sales and grow your company.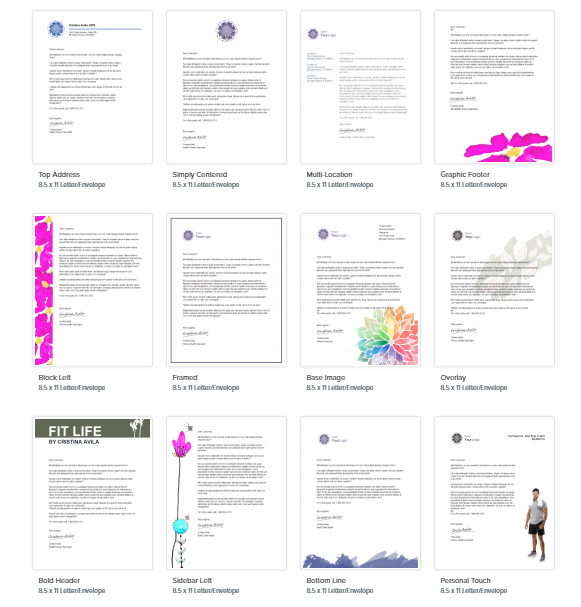 Eye Popping Letters & Envelopes by Industry
Customize your Letters & Envelopes online; lots of professional, eye popping Templates to choose from. Order them Boxed and shipped to you or Printed & Mailed directly to your prospective customers.
Beauty & Fitness
Events & Invitations
Food & Drink
Healthcare
Holiday & Seasonal
Home & Maintenance
Real Estate
Design Your Own
Pricing : Letter & Envelope – Boxed Set
| DIRECT MAIL | EACH | TOTAL |
| --- | --- | --- |
| 2,500 | ¢66.0572 | $1,651.43 |
| 5,000 | ¢45.0572 | $2,252.86 |
| 10,000 | ¢29.6714 | $2,967.14 |
Pricing : Letter & Envelope – Direct Mail (Standard)
| DIRECT MAIL | EACH | TOTAL |
| --- | --- | --- |
| 2,500 | ¢94.2 | $2,355.00 |
| 5,000 | ¢73.2 | $3,660.00 |
| 10,000 | ¢57.9 | $5,790.00 |
Pricing : Letter & Envelope – Direct Mail (1st Class)
| DIRECT MAIL | EACH | TOTAL |
| --- | --- | --- |
| 2,500 | $1.14 | $2,850.00 |
| 5,000 | ¢93 | $4,650.00 |
| 10,000 | ¢77.7 | $7,770.00 |