If you're looking to buy a mailing list of new customers, you'll want to know how much it costs. On average, a mailing list can cost anywhere from $60.00 to upwards of $250.00 per 1,000 Names & Addresses.
Costs can differ depending on the mailing list providers and between data sources; but in general, the cost of a mailing list depends mostly on the following:
Type of List (ex. Direct Mail or Email)
Audience
Quantity
Usage
Extra Information
Quality
Mailing List Format
What Type of Mailing List Do You Want?
There are several factors that go into the cost of a targeted mailing list. One of the first factors, is the 'Type' of mailing list that you need.
Do you want to buy a direct mailing list for a direct mail piece campaign? Or do you want to buy an email address list for email marketing?
For the most part, direct mailing lists purchased from mailing list services, are generally slightly less expensive than email marketing lists.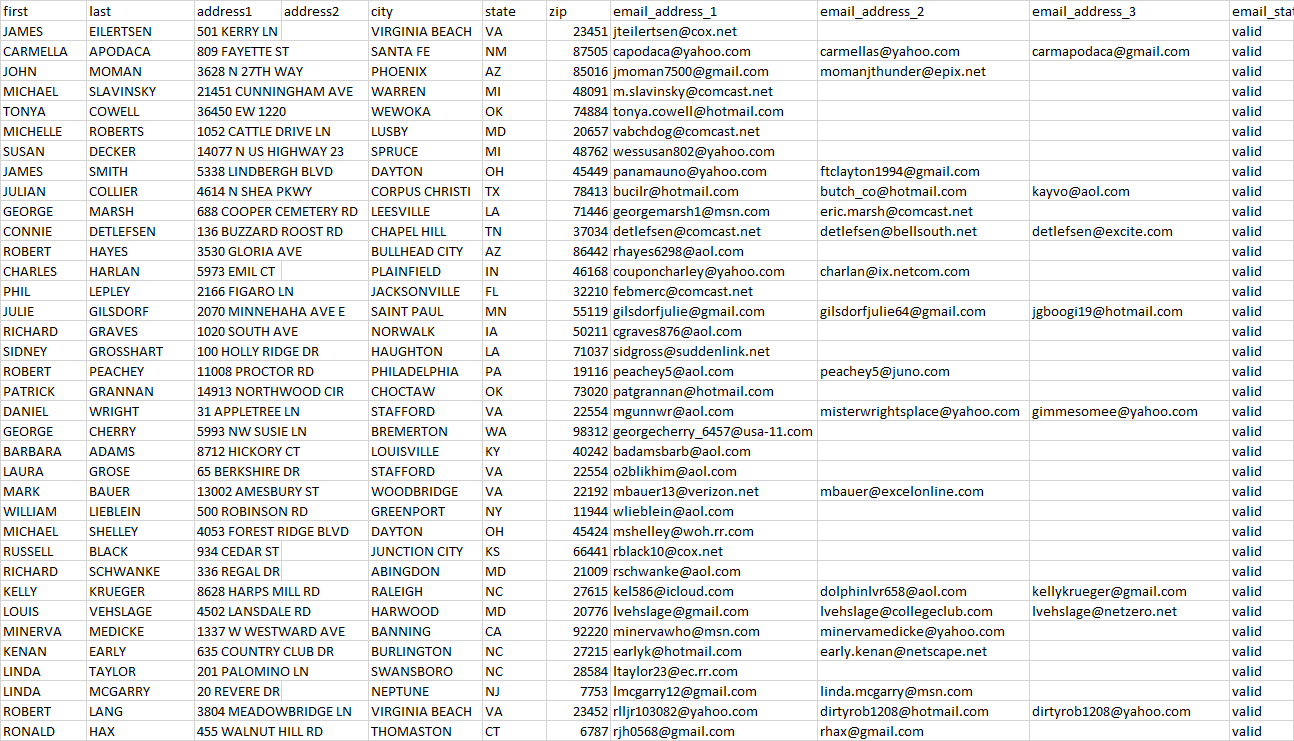 What Audience Do You Want To Target?
Do you want to send your direct marketing campaigns to Consumers/People? Or do you want to target Businesses?
Generally, Consumer Mailing Lists cost less than Business Lists.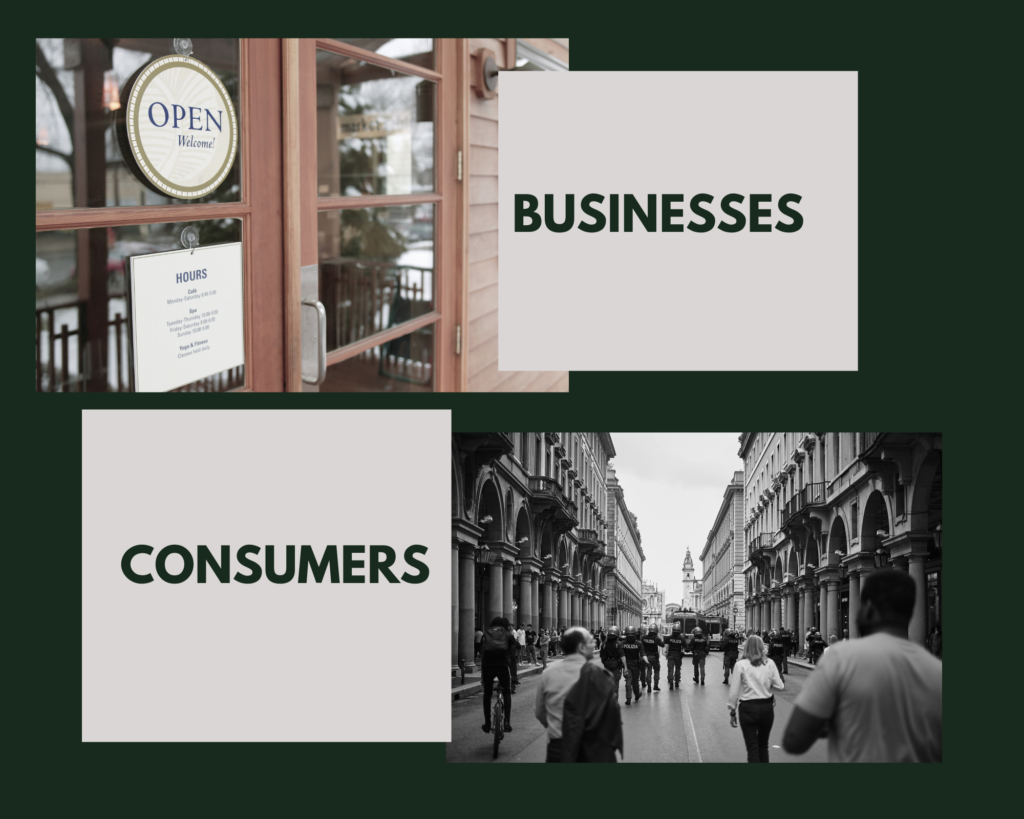 How Many Addresses Do You Want to Buy?
Some companies charge a flat fee per address. So, that means, that no matter how many addresses you purchase, they charge one price per address.
Other companies charge less, when you purchase larger quantities.
Before you buy a mailing list and mail your direct mail campaign, please double-check to see if the company rewards you for buying more addresses. Sometimes there can be big price breaks, and it might make sense to buy a larger mailing list.
What Are the Usage Terms? How Many Times Can You Use the Mailing List?
Most mailing lists can be purchased as a one-time use mailing list, or a two-time use mailing list, or an unlimited use mailing list.
Before you buy your mailing list, make sure you ask the mailing list broker how many times you're allowed to use the list.
Can I get a list of new businesses?
Yes! We do offer New Business lists. If you need to reach Businesses that have been open for 1+ years, you can order your list online. This type of list starts at $99.75.
If you're looking to get a list of Businesses that are less than 1 year old, it would be considered a Specialty List. Specialty Lists are not available online, but we can help you and assist you over the phone.
Please Contact Us for more information and pricing.
If I purchase a list, does that mean I own it?
You can choose to purchase a 1x Usage List, or pay a small additional fee for a Multiple Usage License. This means that you own lists, and can mail to the list as many times as you like.
What Extra Information Comes with Your Mailing List?
Some mailing list brokers allow you to add 'extra information' to your sales leads. Sometimes, adding demographics or addition information is 'free', but sometimes, you'll be charged extra. Be sure to ask about this segmentation before you place an order.
Demographic Information
If you'd like to create a more custom mailing list that is suited towards your target audience, you might want to consider adding additional demographic information to your list.
But be careful! Some list companies charge you extra for adding additional demographic information.
At LeadsPlease, we don't charge you anything extra for adding demographic criteria to your list. (Ex. Household Income, Gender, Martial Status, Renters, Homeowners, Carrier Routes etc. )
Phone Numbers
Phone Numbers are normally always included with the contact information on Business Lists, but you may want to double check this before you buy a List.
Some mailing list services do charge extra for adding telemarketing numbers to your Business List. LeadsPlease, however, does not charge extra for Business Phone Numbers. For more information, or to buy mailing list with Business phone numbers, please visit our Business List page.
Phone Numbers are generally not included with Consumer Mailing Lists, unless you specifically ask for them. For more information, or to buy a Consumer Mailing List with Phone Numbers, please visit our Phone Number page.
How accurate is the List?
As the old saying goes, "you get what you pay for" !
Quality Lists are scrubbed and cleaned on a routine basis and provide you with high-quality contact information that will help you drive more successful marketing efforts.
But not all List Brokers are alike. Some List services do not clean and update their information as much as they should, and their Lists often result in unsuccessful direct mail campaigns, and wasted time and money.
So, before you place your order, be sure to ask the List Broker about the accuracy of their Lists and when they were last updated.
LeadsPlease is extremely concerned about quality. We clean and update our databases and lists as frequently as possible, and adhere to very strict Quality controls to ensure the best high-quality Lists possible.
When selecting a List, only trust the best! LeadsPlease was voted the Best List Broker Service Overall by Business.com for 4 years in a row.
Can I get a List with Email Addresses?
You can choose to add Email Addresses to your List.
We offer 3 List Options:
Direct Mail
Direct Mail + Email
Direct Mail + Email where available
For more information & pricing please visit this page : Buy Email Lists & Email Address Lists
Are your Consumer Email Lists all opt-in?
Yes! All our Consumer Email Lists are 100% Opt-In. This means that every person/consumer on your list has agreed to allow marketers to use their email address for marketing purposes.
This means you will get higer response rates and more success at gaining new potential customers!
What format does the list come in?
Most list companies provide lists in Excel or .csv file format.
LeadsPlease offers 3 Easy-to-Use List Formats:
CSV File Spreadsheet
PDF Mailing Label Format (for printing on Avery 5160 Labels)
Printed Peel & Stick Mailing Labels
Can you help me print and mail my mailers?
Yes! We offer full service Direct Mail services and can print and mail your mailers for you!
Please visit our Direct Mail page for more information and pricing.
Got Questions About List Pricing?
Please chat with us or give us a call if you have any questions. We'll be happy to help. 1 866 306 8674
Other Helpful Resources
Buy Mailing List FAQs
[Q]What deliverability can I expect from direct mail marketing?[A]Deliverability depends on a lot of contributing factors, and it can differ greatly from list to list. For more information about LeadsPlease deliverability and what to expect from your direct mail marketing lists, please visit Our Data quality page.
[Q]What format does the List come in?[A]LeadsPlease Mailing Lists are downloaded in an excel or .csv file format that is compatible with most programs.
[Q]How do I get more subscribers?[A]Direct Mail and Email Marketing are both fast and affordable ways to gain new subscribers and increase the number of your current customers.