The Ultimate Direct Mail Guide is an informative, easy-to-read guide to how to succeed with Direct Mail. Direct Mail is an extremely powerful marketing tool that can help you grow your business and boost sales.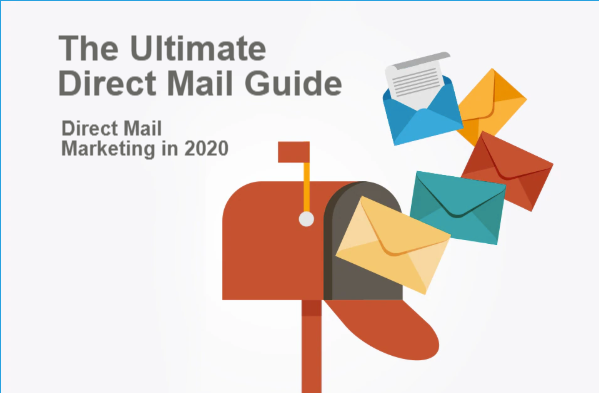 What does your Ultimate Direct Mail Guide cover?
Our Ultimate Direct Mail Guide explains the importance of Direct Mail and how it can help you grow your business and boost sales.
Our Ultimate Direct Mail Guide includes:
Direct Mail Marketing Definition
The Power of Direct Mail Marketing and why it still works!
How to create a successful Direct Mail Marketing strategy
The different types of Direct Mail
5 Direct Mail Elements you can't forget
Successful Direct Mail Examples
Targeted Direct Mailing Lists and why you need them
Average Cost of Direct Mail
How to keep your Direct Mail Costs down
Track and Repeat What Works
What is Direct Mail Marketing?
Direct Mail Marketing is a type of marketing, where a physical promotion is sent through the mail.
Direct Mail is used to advertise a product or service to current or prospective customers. Direct Mail can be sent to both Consumers at home and/or to Businesses.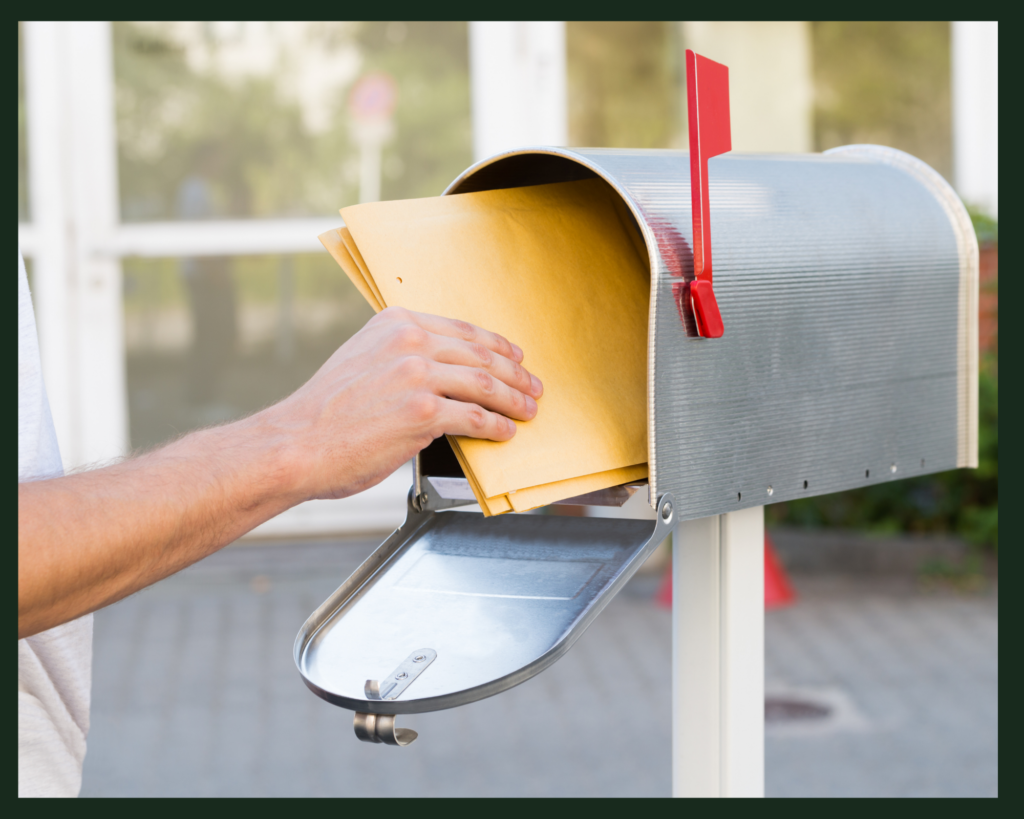 Does Direct Mail Marketing work?
Yes, it does work!
Direct Mail Marketing can be an extremely effective, and powerful marketing tool for most small and large businesses. And don't just take it from us. According to the US Small Business Administration, "Direct Mail is Hot Again" and being used by savvy companies to boost sales and swoop up new customers.
Direct Mail is quick and affordable. It doesn't take forever, and it doesn't break the bank. You can work with a direct mail company or you can do it all yourself online; today it's easy to design and send a direct mail campaign online in minutes! So, direct mail can help businesses and organizations reach their current customers and prospect for new customers very quickly and affordably.
People love getting Mail! Another reason why Direct Mail continues to be so effective, is because people enjoy receiving and reading their mail. Unlike other forms of marketing that can be unwanted and untimely, direct mail is often considered to be a more friendly, unobtrusive form of advertising.
Direct Mail Lasts Longer. While Email and TV advertisements only last a few seconds, Direct Mail can last about 17 days, according to RetailWire Reports.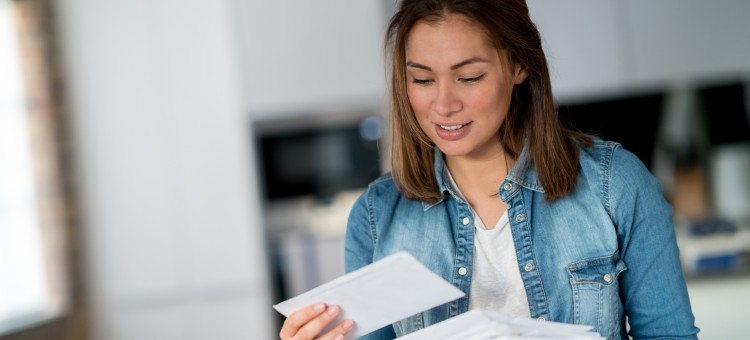 What is a Direct Mail Marketing Strategy?
A focused direct mail marketing strategy, is a direct mail plan of action. It outlines your campaign from start to finish.
Here are some great questions to think about as you plan your direct mail marketing strategy:
What is the goal of your direct mail campaign?

Are you trying to raise money for a charity? Drive sales to a website? Advertise an event? Sell a product?

What is your 'call to action'?

What will you ask your reader to do? A call to action is a clear direction for your reader to follow. There shouldn't be any confusion about what you want your reader to do.

What is your budget?

Before you start, you should know how much you can spend.

What type of direct mail piece do you want to send?

There are many types of direct mail marketing; Postcards, Letters, Trifold Brochures etc. What will work best for your project?

How much time do you have to complete the project?

If you're advertising a one-time event (ex. Grand Opening, or a Seminar) or you need your mail to arrive before a certain date (ex. Birthday Promotion), timing is critical and should be managed carefully.

Who are you trying to reach?

Are you trying to reach current customers or are you wanting to prospect for new customers? Do you want to reach Consumers at residential addresses or Businesses and Business professionals?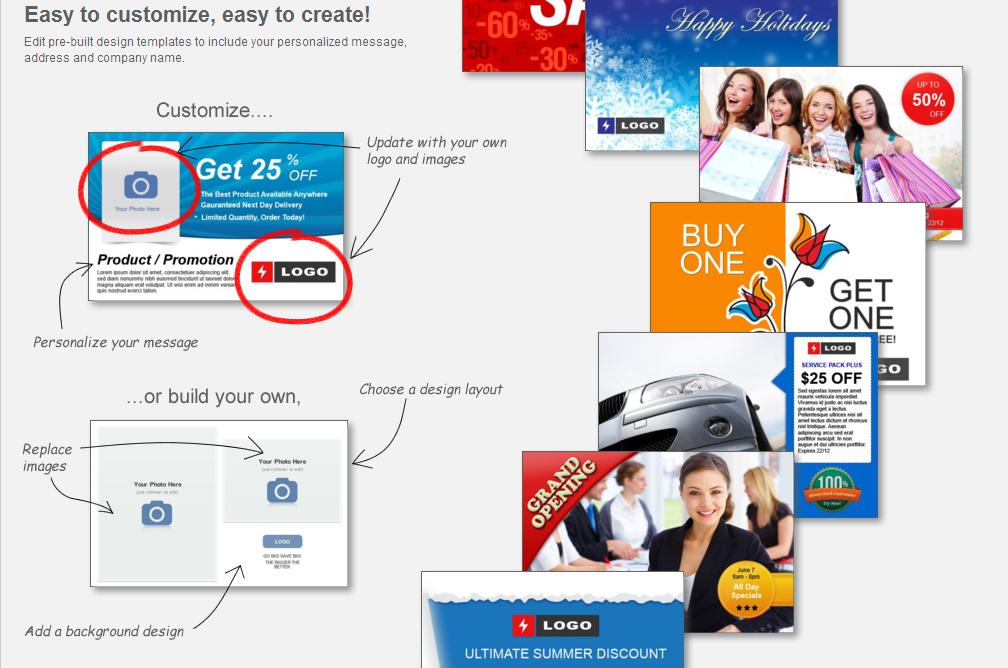 What are the Different Types of Direct Mail Campaigns?
There are many different types of direct mail campaigns. Here's a list of the most popular types of direct mail advertising:
Postcards
Letters & Envelopes
Menus
Brochures
Catalogs
Booklets
Magnets
Coupons
Parcels
5 Direct Mail Design elements you can't forget
If you want to create an eye-popping direct mail campaign that gets read, you need to include these 5 important elements:
Clear Headline
Hero Image
Punchy Offer
Call to Action
Raving Testimonial
What are some successful Direct Mail Examples?
Need some direct mail design inspiration? Here are some successful direct mail examples that got it right.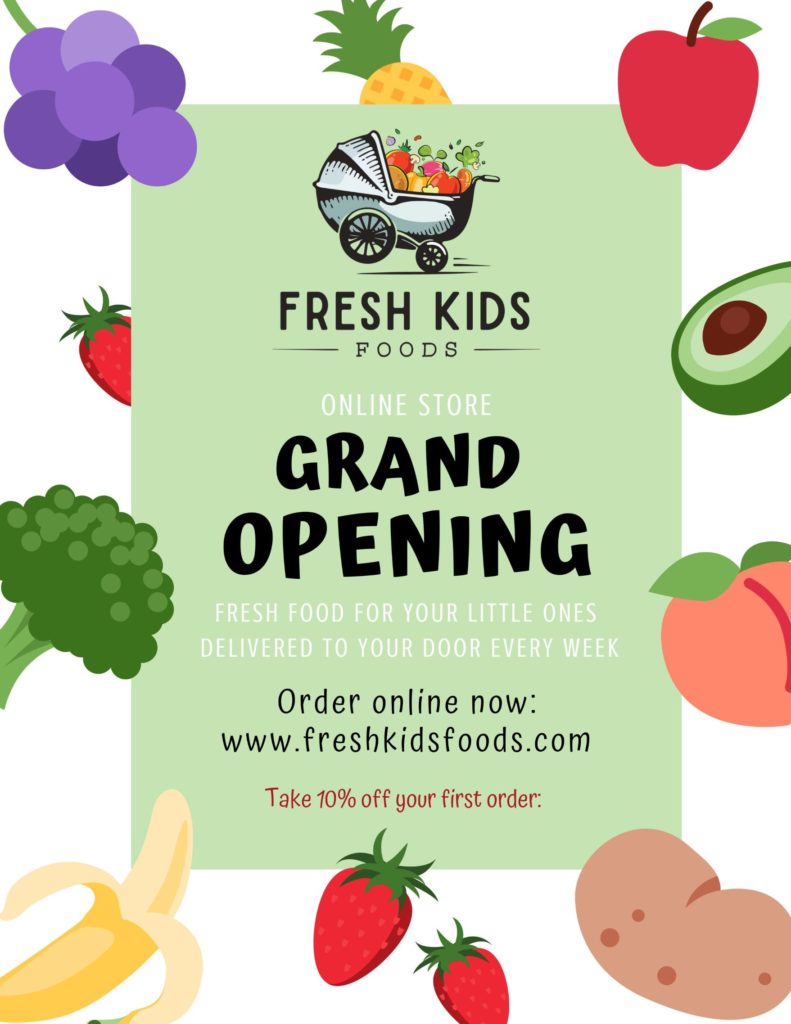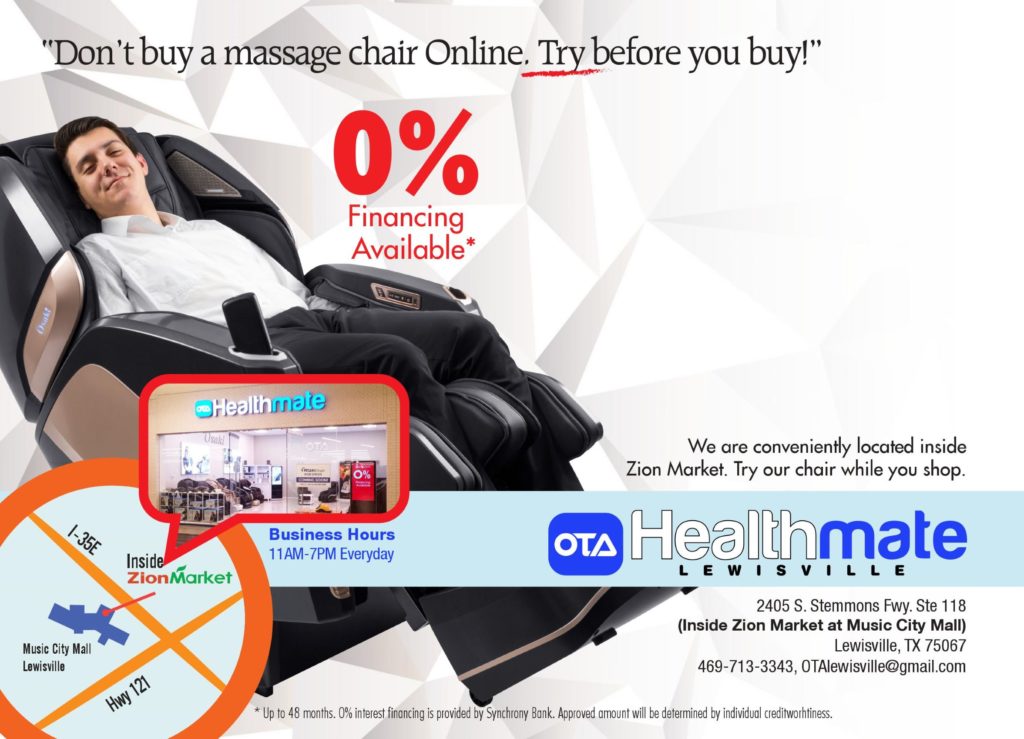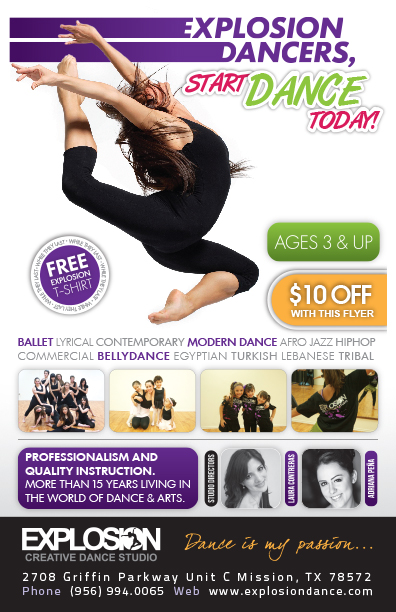 Targeted Mailing Lists: What are they and why do you need one?
Targeted mailing lists are marketing lists that include Names & Addresses of prospective customers.
If you're sending your direct mail piece to your current customers, you will already have a mailing list, and you're all set. But if you're looking to prospect to new customers, you'll need to buy a targeted mailing list.
A great mailing list is accurate, up-to-date and affordable.
There are several mailing list companies online, just search for 'mailing lists' and you'll find them all. But be careful; not all mailing list companies are the same, and some sell out of date information and result in a waste of money and time.
Only trust the best! LeadsPlease was voted the Best Mailing List Broker by Business.com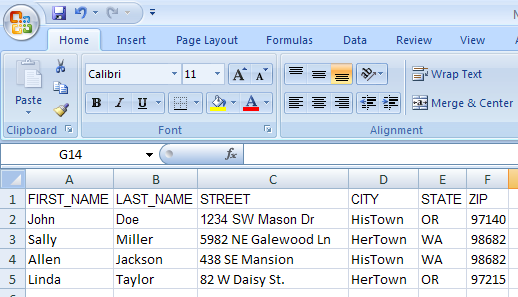 What's the average cost of Direct Mail Marketing?
The average direct mail cost for 1000 6 x 4 Postcards is ~ $600.00.
The average cost of direct mail marketing is between $0.20/piece all the way up to $20.00/piece.
Your direct mail marketing costs, however, will depend on the following:
Type of Direct Mail Piece
Quantity
Postage (1st Class v Standard Mail)
Mailing List
Please visit our Direct Mail page for more information and Pricing.
How can I keep my direct mail costs down?
Here are some of our top tips for keeping your direct mail costs down:
Start Small. If it's your first time with direct mail, you should start 'small'. Launch a small direct mail campaign, test the waters, see what works, and then expand.
Order Online. If you order online, and skip the expensive Printers, you can cut 'consulting' fees and save on mark-ups. These days, there are an abundance of online options where you can design and send a direct mail campaign online in minutes. (Check out our Direct Mail page for more information).
Checkout Fiver. This website showcases independent designers from around the world, who will compete for your business and help you design an awesome mailing piece at a highly discounted rate.
Standard Mail v 1st Class Postage. If you're not in a rush, you'll save a bunch if you use Standard Mail, not 1st Class postage.
Track what works + Repeat
Track the success of your campaign closely, so you can learn what works and what doesn't.
There are several ways to track the results of your campaign:
Unique Customer Codes
QR Codes
Google Analytics (if you're driving readers to your website)
Personalized URLs
Coupons
Once you know that something works, keep doing it!