Get a Homeowner Mailing List and connect with Homeowners locally or anywhere in the USA.
Homeowners are likely to spend heftily on Home Repairs, Homeowners Insurance, Cleaners, Gardeners, Retail Stores & Restaurants in their area. Start marketing to them today and win their business !
What is a Homeowner Mailing List?
A Homeowner Mailing List is a marketing list that includes the Names and Addresses of Homeowners; people who own residential property.
Homeowners often spend more money than Renters, on Home Services like House Cleaners, Gardeners, Pool Service etc and Home Repairs and Home Furnishings.
At LeadsPlease, we can help you target all Homeowners in an area, or you can narrow down and target certain types of Homeowners:
Single Family House
Condominium
Duplex
Town-home
Mobile Homes
What types of Businesses can benefit from marketing to Homeowners?
Here are a few examples of Businesses that often benefit from targeting Homeowners:
Restaurants
Doctors
Dentists
Homeowners Insurance
Home Warranty
Cleaning / Maid Services
Gardeners
Swimming Pool Maintenance & Supplies
Home Repair
Carpet Cleaners
Window Cleaners & Installation
Security Systems
Tree Trimmers
Do Homeowner lists include Houses and Condominiums?
Yes! A Homeowner is someone who owns residential property, regardless of if they own a Single Family House or a Condo.
If you only want to target Single Family Houses, and exclude Condos, you can. If you only want to target Homeowners who own Condos, you can do that too
Can I make my mailing list more targeted, by adding other criteria?
Yes! You can choose to target a specific geographical area, such as:
States
Counties
Cities
Radius around an address
You can also add other demographics, such as:
Age of the Homeowner
Gender
Marital Status
Home Value
Presence of Children
Length of Residence
Net Worth
Interests & Hobbies
How many Homeowners are in my area?
There are 84 Million + Homeowners in the USA. Find out how many Homeowners are in your area: Find Homeowners Now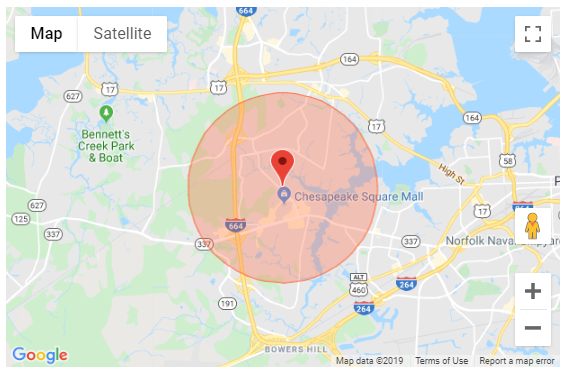 Can I get a mailing list of just New Homeowners; People who have recently purchased a home?
Yes! Click here to get more information or to purchase a New Homeowner Mailing List.
Can I get a mailing list of Homeowners who have Just Listed their home for sale?
Yes! Click here for more information or to purchase a mailing list of Homeowners who have just listed their home for sale: Just Listed Mailing List.
Can you help me target Homeowners who are In Escrow?
Yes! LeadsPlease offers In Escrow Mailing Lists; Homeowners who have recently sold their home, but who have not closed or moved yet: In Escrow Mailing Lists.
What format does the mailing list come in?
We offer 3 easy-to-use List Formats:
Excel / CSV file

PDF Mailing Label Format (makes it quick and easy for you to print mailing address labels at home or in the office)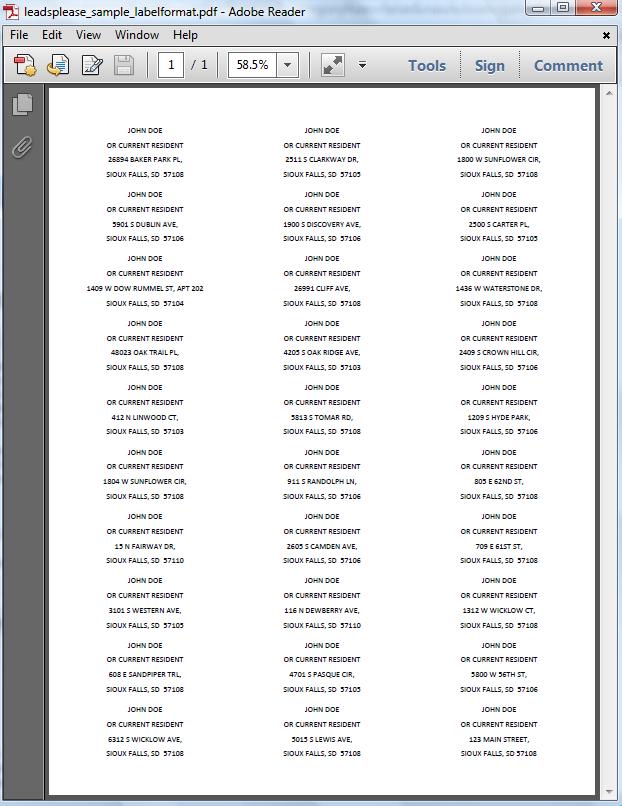 Peel & Stick Mailing Labels Shipped to You

Can I see a Sample Mailing List?
Yes! Please Contact Us to get a Sample Mailing List.
How much does a Mailing List cost?
A Homeowner Mailing List starts at $99.50 for up to 1,000 leads. The more leads you buy, the cheaper the cost per lead. Please visit our Mailing List Pricing page for more information.
How do I get a Mailing List?
You can purchase your mailing list on our website or with a List Specialist over the phone. On average, it takes about 5 minutes to build and purchase a Mailing List.
Other Helpful Resources
Homeowner Mailing List FAQs
[Q]Do I get all types of homeowner like apartments and single family homes in the mailing list?[A]Yes you do. Select homeowner on the demography page and regardless of building structure the list will include all types of homeowner. You can also narrow down by different building structures and select for example only single family home owners and exclude all other types of homeowner.
[Q]If I choose homeowner can I get only homeowners with swimming pools?[A]Yes you can. In the consumer database and on the demography page you can select both homeowner and swimming pool. You will then get all homeowners, regardless of building structure, with swimming pools. You can preview the list to make sure you have chosen what you need before you buy it.
[Q]Can I get only homeowners that live in single family homes?[A]Yes you can. You can select single family homes on our demography page.