Equity Mailing Lists help Mortgage related businesses connect with Homeowners based on how much Equity they have in their home.
Get a targeted Equity Mailing List and start marketing to homeowners who need your services.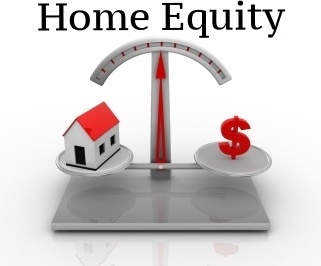 What are Equity Mailing Lists?
Equity Mailing Lists are marketing lists of Homeowners in any area of the USA who have a certain amount of Equity in their Home.
You can search for Homeowners who have a lot or a little amount of Equity.
0-9%
10-19%
20-29%
30-49%
50-59%
60-69%
70-79%
80-89%
90-99%
What types of businesses could benefit from using Equity Mailing Lists?
Any mortgage related business can benefit from marketing to Homeowners who have a certain amount of equity in their home:
Banks
Credit Unions
Loan Officers
Mortgage Marketers
Insurance Providers
Refinance Opportunities
Credit Card Companies
Home Improvement Loans
Can I get a list of High Equity Homeowners?
Yes! We can help you reach High Equity Homeowners. High Equity Homeowners are often perfect candidates for:
Reverse Mortgages
General Home Loans
Insurance Offers
Home Improvement Loans
Home Equity Loan
Can I get a list of Homeowners who don't have much Equity in their Home?
Yes! We can help you get a mailing list of Homeowners who have little or no equity in their home.
Low Equity Homeowners are often interested and in need of:
Second Mortgages
Debt Consolidation
Insurance Offers
Credit Card Offers
Refinancing
What other mortgage information can we include on our list?
Mortgage Amount
Purchase Price
Estimated Home Value
New / Resale
Loan Type
Purchase Deed Date
How accurate are your Equity Mailing Lists?
We take great pride and care in the quality of our data so you can rest assured that you're getting quality, up-to-date information.
Our data team constantly checks, tests & cleans our data; therefore, our Customers can enjoy the highest accuracy and deliverability rates in the industry.
Our Equity Mailing Lists are 95+% accurate and are updated daily.
Happy Customers Growing Their Businesses with LeadsPlease Mailing Lists
Equity Mailing Lists FAQs
[Q]Can I choose the loan to value of home % that I want?[A]Yes you can. There are many % bands to choose from. Click on the ones you want and then click'add'.
[Q]Can I add other demographic selects along with the Equity choices that I want to make?[A]Yes you can. You can make these selects on the demography page of the consumer database.
[Q]Is it more expensive to add demographics?[A]No. You can add as many demographic and geographic selects as you want because it makes no difference to the cost of the list. Just remember that the more selects you make the smaller the number of leads you will get because you are by definition filtering out everyone except those in the selects you are making.