IFC National Marketing trusts LeadsPlease for targeted, accurate Turning 65 mailing lists.
These targeted lists help IFC National Marketing provide more successful direct mailings for their clients, so their clients can boost revenue and gain more customers.
LeadsPlease & IFC National Marketing
LeadsPlease & IFC National Marketing have been working together for 6+ years.
IFC National Marketing is a unique marketing agency based in Fairmont, Minnesota. They specialize in providing their clients with an array of financial and insurance based products & services to help their clients grow their Businesses.
One of the many services they offer, are targeted mailing lists and direct mailing programs, that help Medicare Insurance Agents & Brokers reach People who are Turning 65 soon.
Turning 65 Lists
In the Medicare Insurance industry, time is of the essence.
It's critical for Medicare Insurance Agents to reach prospective new customers before they turn 65 years old. It's important, because once someone turns 65, they are more likely to have already made a decision regarding their insurance options.
So, if a Medicare Insurance agent is able to connect with someone who is about to turn 65, a few months before their Birthday, it would give the Agent a much better chance of winning them over and turning them into a customer.
LeadsPlease Turning 65 Lists help Agents reach people who are currently 64 years old, and who are aging into Medicare soon.
These targeted mailing lists help the Agents reach the perfect prospects at the perfect time, so they can gain more customers and boost sales.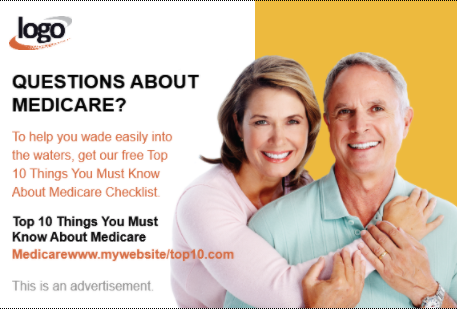 Accurate Direct Mailing Lists
One of the most important components to a successful direct mailing campaign, is an accurate, up-to-date mailing list.
An old, inaccurate mailing list can be catastrophic for a direct mail campaign.
Old lists can lead to huge amounts of returned mail, and undelivered mail. Old, out of date mailing lists can turn a direct mail campaign into a huge of waste of time and money.
So, IFC National Marketing trusts LeadsPlease for all their Consumer Mailing Lists. When they purchase LeadsPlease mailing lists, they know they're getting clean, accurate mailing lists, that will help drive successful direct mail campaigns for their clients.
Happy Customers
A large sector of IFC National Marketing's business stems from creating successful direct mail campaigns for their Clients.
So, it's imperative for them to create powerful, eye-popping direct mail campaigns that get delivered on time, and to the correct audience, so they can keep their Clients happy, and keep them coming back for more.
IFC National Marketing
For more information about IFC National Marketing please visit their website, or give them a call: