Free email lists may take some time and patience to create, but they could help you grow your business exponentially, without you even spending a penny.
In this article we'll show you where to go, and what to do, to find free email lists and free email addresses online from scratch. With a little bit of work, you'll be able to build your a new, free email list at zero cost.
But if you don't have time to build your own free email lists, you can always purchase email lists online.
12 Quick Ways to Build a Free Email List
You can build a free mailing list in a number of ways:
LeadsPlease
Hunter.io
Seamless.AI
Spokeo
White Pages
Yellow Pages
Referrals
LinkedIn
FaceBook
Landing Pages
Pop-Up Forms
Mailing lists are an essential ingredient to building a successful marketing campaign; so it's worth finding & building a mailing list that is accurate and up to date, or it could be a huge waste of time. However, if you can find an accurate, free mailing list it could help you gain new customers and boost sales without breaking the bank!
LeadsPlease

LeadsPlease was voted the Best Overall List Broker by Business.com in 2021 and 2022 ! LeadsPlease is a high-quality prospecting and lead generation tool that's quick, easy to use, and affordable.
LeadsPlease offers Consumer Email Lists and Business Email Lists and 70+ Million Emails that are validated in real-time. All LeadsPlease Consumer Email Addresses are 100% Opt-in and 90+% Accurate and lead to more conversions.
How to get free email lists with LeadsPlease
LeadsPlease boasts accurate, up-to-date email addresses that deliver more successful email campaigns. So, they urge their customers to try and test the email addresses before they place an order.
LeadsPlease let's you download and use their email lists before you even spend a penny. They offer free email lists of 25 Leads, so you can see how good they are, test the deliverability, and see if it works for you.
To get your LeadsPlease free email list of 25 Leads:
Fill out a Contact Us form on our website
Describe the email list you need
We'll search for it, and it's available, we'll build you a free email list
We'll email you a free email list within 24 business hours
Hunter.io

Hunter.io is primarily a B2B sales leads platform. It allows you to search for specific companies by name, and then get all the email addresses for the people who work at that company.
Hunter.io 'scrapes' the internet to find email addresses. So, although you won't be able to get a complete email address list for 'every employee at a company you search for, you will be able to find the email addresses for employees who have their email address posted online.
This might be helpful if you know exactly what companies to search for.
How to get free email lists with Hunter.io
Go to their homepage, and in the search box, just enter a domain name or company name that you want to search for, then click 'find email addresses'. Their system will start scraping the internet for validated references to the company you are searching for. If they find email addresses for the company you're searching for, they will display them.
If you don't know what companies to search for, you might want to try using a different tool like LeadsPlease Business Email Lists.
Seamless.AI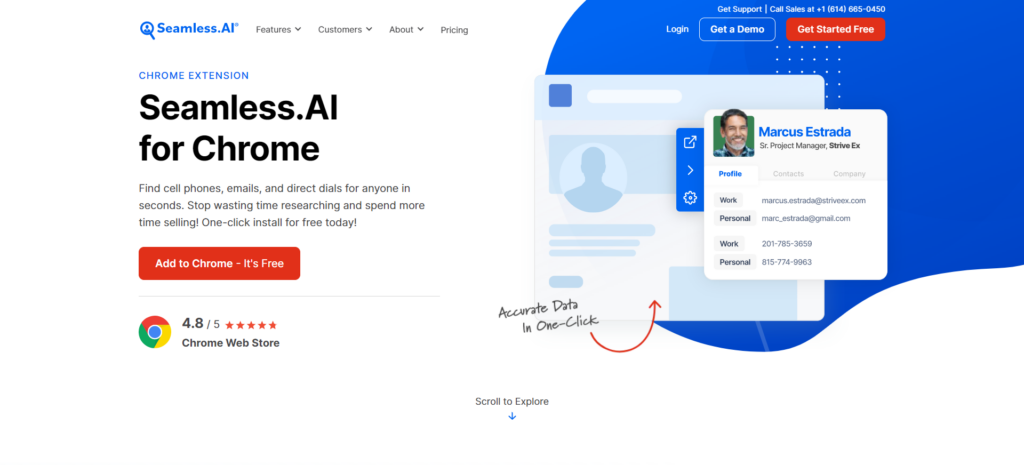 Seamless.AI is a B2B sales leads platform. Although it doesn't offer Consumer Email Lists, it does offer targeted, real-time business leads.
Seamless.AI allows businesses to search for and find business prospects and business professionals anywhere in the country.
How to get free email lists with Seamless.AI
They offer a free trial with 50 credits and a free chrome extension. If you want to keep using their platform after your free trial ends, you'll have to sign-up for a monthly subscription.
Spokeo

Spokeo is a simple tool that allows you to search for people by Name, Email, Address or Phone number. You can search incognito (without the person you're searching for ever knowing about your search), and find information about yourself, friends, work colleagues, or anyone else, in seconds.
If you know who you want to find, this is a super easy to use tool, that can help you find people and more information about them, very quickly.
How to get free email lists with Spokeo
Go to their website and search for anyone online for free.
White Pages

You can compile your own free mailing list of consumers using white page directories online. Some White Page directories include Name and Address and Emails. Others just offer Names and Addresses. So, it might take a bit of poking around to find a White Page directory that includes all the key contact information that you need, but once you find it, it could be a little jackpot for you.
A lot of the white page directories online will allow you to lookup people and verify their mailing addresses for free. PhonesBook, for example, allows you to see the Name, Mailing Address and Telephone Number completely free. You can search by First Name, Last Name or search by a whole City.
How to get free email lists with White Pages
A few popular white page directories are:
Yellow Pages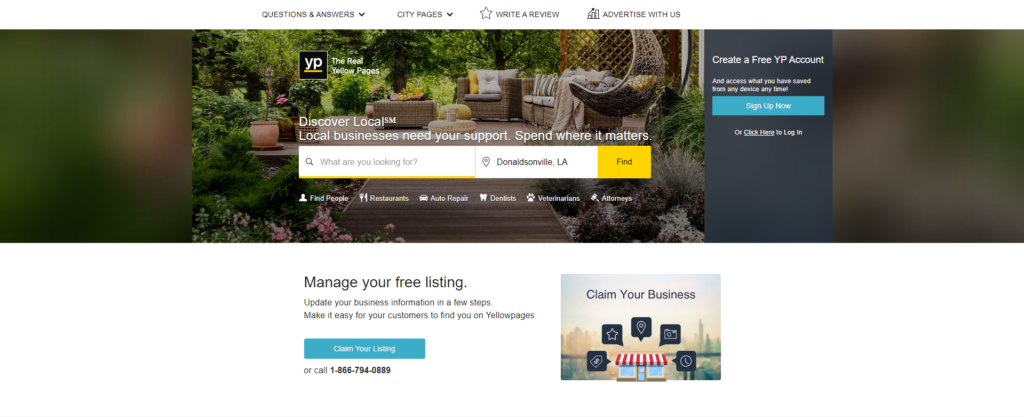 You can compile your own free mailing list of businesses using free yellow page directories online. A few popular yellow page directories are:
Referrals
Referrals are a quick and easy way to build your free email list.
"People are four times more likely to buy when referred by a friend to a particular business." Forbes
How to get free email lists from Referrals
You can build free email lists with referrals from your current customers.
Send your current customers an email
Ask them in-person
Hold an Event
Post a referral banner on your website
Promote referrals in Live Chats
Offer a discount or special offer to entice your customers to share their friends' Names & Addresses; the referrals will come rolling in! (Ex. $10 off your next order for each new referral)
LinkedIn

LinkedIn is one of the most celebrated business professional social media platform in the world. Needless to say, it's a great resource for building business relationships, and searching for new ones.
How to get free email lists with LinkedIn
You can search for professionals by Location, Current Company, Past Companies and Industry. https://www.linkedin.com
FaceBook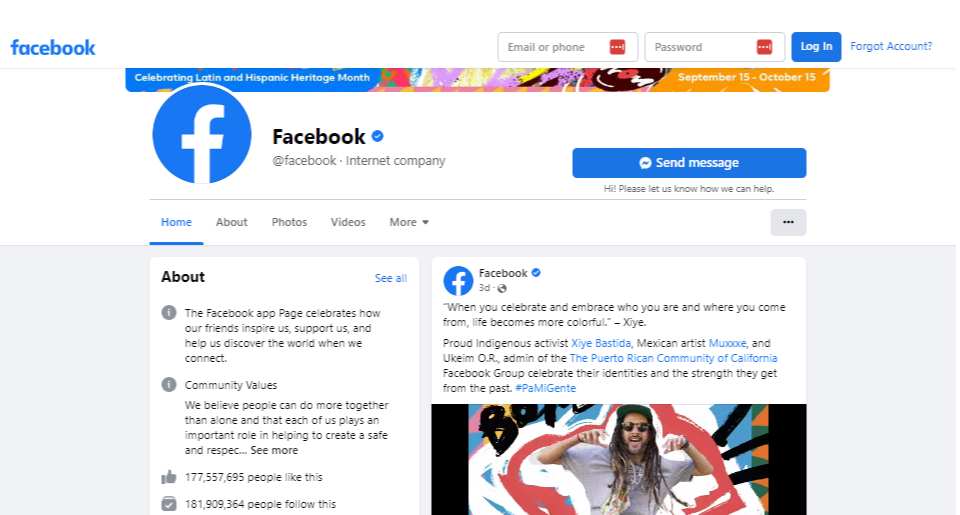 You can use FaceBook and FaceBook Ads to connect with people quickly, and grow your free mailing list.
How to get free email lists with FaceBook
One idea is to Post a message on your page, or other companies' pages and ask for referrals. If you offer people a really good incentive, they might be willing to exchange their personal information (Name, Mailing Address, Email Address) or their friend's information in exchange for your great discount/offer.
Landing Pages
Landing Pages are a fast, and economical way for small and large businesses to collect email addresses.
A Landing Page is a website Page that a user 'lands on' before entering your website. Most of the time, these customizable pages are visited after a user clicks on a paid advertisement. Landing Pages can be used by small businesses and ecommerce sites, to gather new leads, and in our case, email addresses.
How to get free email lists with Landing Pages
A Landing Page can include signup forms where people can input their contact details and email address. If you pair a signup form with a strong CTA (call to action), it can lead to lots of customers leaving you their email addresses, and result in a high conversion rate.
Most landing page services allow you to do a/b testing. This means you can create 2 similar pages, drive traffic to both pages, and see which variant performs the best. Once you figure out which page is performing the best, you can start driving more traffic to the top performer and get even more email subscribers.
Pop-up Forms
Pop-up forms are pop-up notifications that are used in digital marketing to attract new subscribers. Pop-up forms are relatively easy to implement and can be used with lead magnets to get people to sign up and give you their email address.
How to get free email lists with Pop-up Forms
Pop-up Forms are a quick and easy way to ask visitors for more information. Add a Pop-up form to your website, in an appropriate place, and entice your users to leave their email addresses.
Website visitors can be hesitant to leave their email address, unless they're given a good reason to. So, make sure you add a punchy subject line to you Pop-up form, and give them a good reason to leave their email address. Maybe offer a discount or something for free, and watch your free email list start growing.
Frequently asked questions about free email lists
These are the most frequently asked questions about free email lists, how to compile them and what to do with them after you get them.
What email marketing software services do you recommend for sending out my email campaigns?
LeadsPlease is not affiliated with any email marketing service or 'email deployment' companies. So, although we can't officially 'recommend' certain email marketing tools, our customers have mentioned using the following services :
Can I use HubSpot and MailChimp to send out emails to people I don't know?
MailChimp encourages its customers to send email campaigns to current customers and people you know. They do not like it when you upload and send email campaigns to 3rd party purchased email addresses.
What are the pros and cons of MailChimp?
MailChimp is a very popular marketing platform that offers a basic free plan and paid plans with more options and features. One of the best features that MailChimp offers, is their awesome email marketing automation. This allows you to setup a series of automated emails that are triggered by rules you set. It's a fantastic tool for connecting with your current customers, and people who know who you are. They offer lots of nice email templates, email newsletters, email opt-in forms, and drag-and-drop features.
One of the biggest cons, or downsides to using MailChimp, however, is the inability to send prospecting emails to a contact list. They do not allow you to use their marketing platform to send email campaigns to a target audience that you don't know, or who are not familiar with your business or service.
So, if you want to find new customers and send emails to people who might not know about your business, we strongly discourage using MailChimp. If you do use them for prospecting to people you don't know, you will likely see high bounce rates, low conversions and a high number of unsubscribes.
How much does it cost to buy an email list?
Consumer Email Lists start at $195.00 for 1,000 Leads, and Business Email Lists start at $250.00 for 500 Leads.
Please visit out Pricing page for detailed pricing information.
I don't have time to build my own free email list. Where can I buy accurate email lists?
If you don't have time to build your own free mailing lists, you can always Buy Email Lists & Email Address Lists online.
If I decide to buy a list, what Format does the list come in?
We offer 3 Easy-to-Use List Formats:
CSV File Spreadsheet
PDF Mailing Label Format (for printing on Avery 5160 Labels)
Printed Peel & Stick Mailing Labels