It's quick and easy to print mailing labels from a PDF file. Here's how you do it.
This guide shows you how to print Avery 5160 / 8160 mailing labels.
Step 1 : Open the Mailing Labels PDF file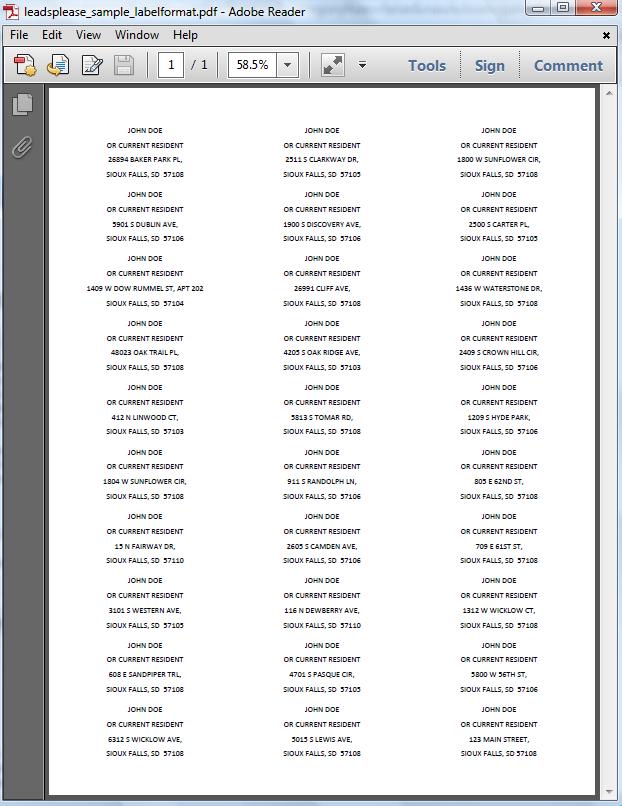 Step 2 : Go to 'Print' & Your Print Settings
When the PDF file is open, you can get to your Print settings in a few different ways:
Go to File > Print , or
Click the Right button on your mouse and select Print, or
Click on the Print icon
Step 3 : Select 'Actual Size'
When your Print settings window is open, scroll down to the section that relates to 'Scale' or 'Size Options'. (The words used to describe this section very, depending on what program you use to print your labels).
Print Settings normally default to the 'Fit to Page' option. We want to change this. When you're printing mailing labels from a PDF file, you need to change the Scale to 'Actual Size'.
After you change the print Scale to 'Actual Size', your mailing labels will align properly and print out perfectly.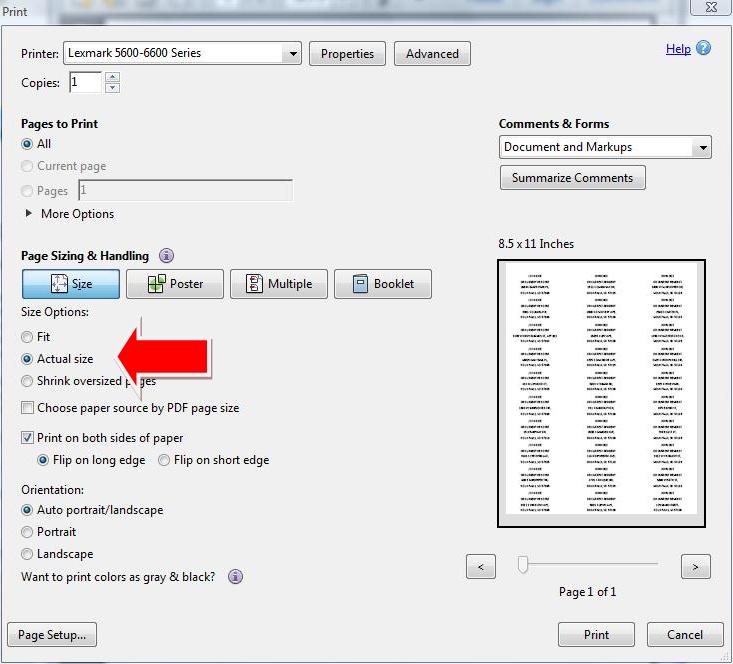 Step 4 : Print Your Mailing Labels
When you're ready, put your Avery 5160 / Avery 8160 mailing labels in your printer, and then Print.
Tip: We suggest that you only print 1 page to begin with, so you can make sure everything looks correct before you print 'All' your labels.
Having Trouble Printing your Mailing Labels?
If you're having trouble printing your mailing labels, don't worry; we can print them for you and ship them to you! Please visit our Labels page for more information and pricing, or call us to place an order.
Other Helpful Information