Age of Home Email Lists & Mailing Lists help businesses target new and old homes, in any area of the country. Create a targeted mailing list or email list online in minutes!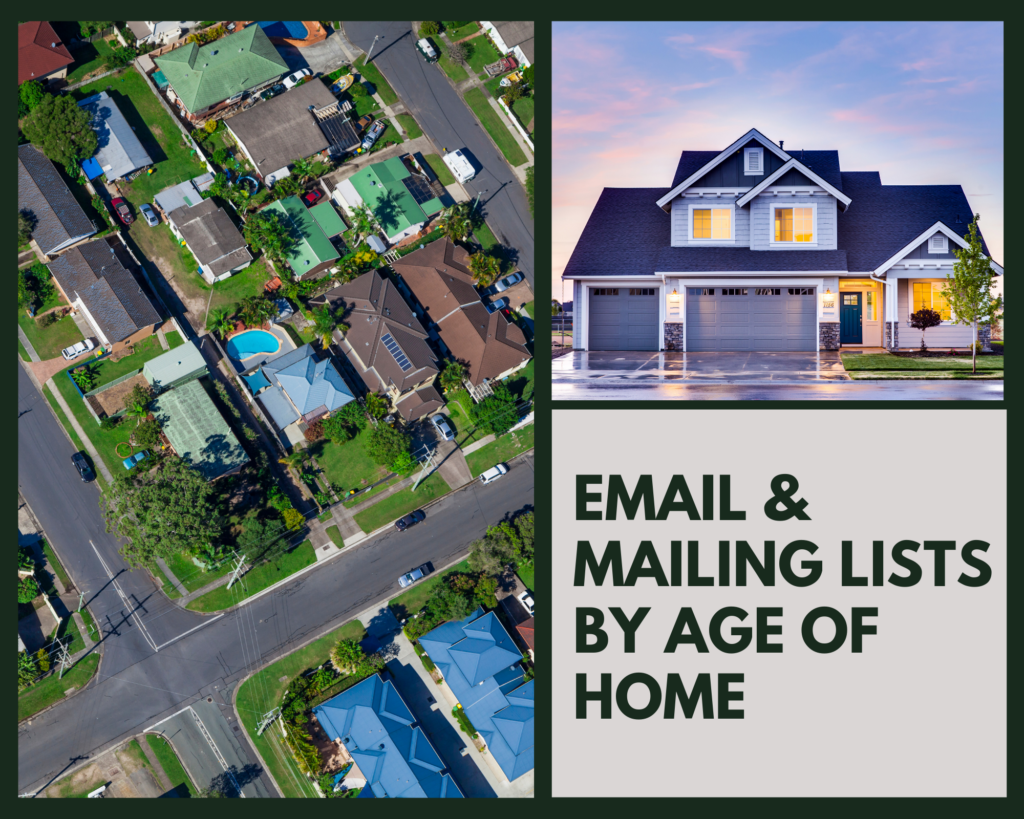 What are Age of Home Email Lists & Mailing Lists?
Age of Home Email Lists & Mailing Lists are marketing lists of Homeowners and/or Renters who live in Homes of a certain Age or Age Range.
Example: Get a Mailing List of All Homes in Maricopa County Arizona that are 5-10 Years Old.
0-2 Years Old
2-5 Years Old
5-10 Years Old
10-15 Years Old
15-20 Years Old
20-25 Years Old
25-30 Years Old
30-35 Years Old
35-40 Years Old
40-45 Years Old
45-50 Years Old
50-100 Years Old
100-150 Years Old
150-200 Years Old
200-300 Years Old
300+ Years Old
Can I target a specific geographical area?
Yes! You can get a mailing list that covers the entire USA, or you can narrow down to specific areas:
All USA
Zip Code
City
County
State
Radius Around an Address
Neighborhood
What do the mailing lists include?
First Name
Last Name
Street Address
City
County
Zip
State
Age of Home in Years
Email Address (if selected)
What format is the list in?
LeadsPlease Mailing Lists are available in 3 easy-to-use list formats:
Excel file format

PDF Label Format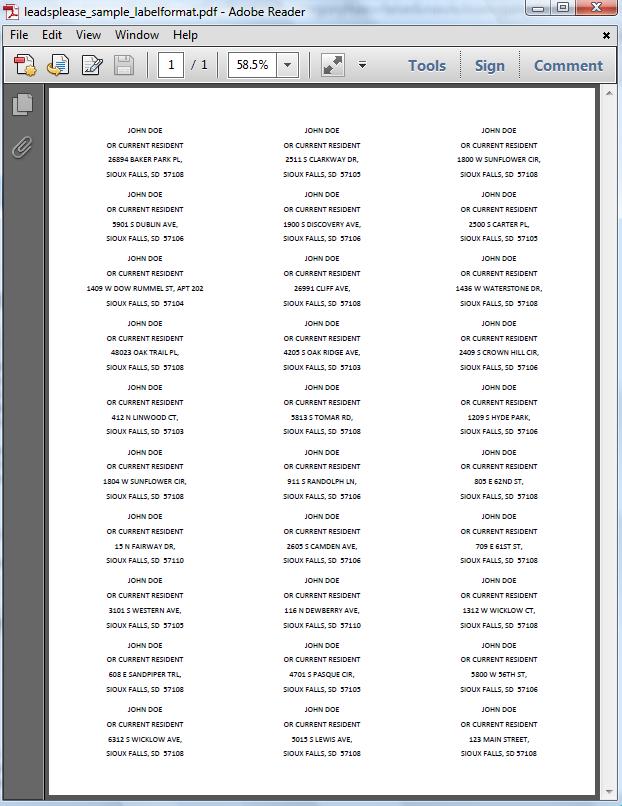 Printed Peel & Stick Mailing Labels Shipped to You

Why Businesses love LeadsPlease Mailing Lists:
Updated Daily
95+% Consumer Accuracy Guarantee
Low Pricing : Starting at $62.50
Instant List Download
Subscriptions Available
Free Sample
Postcard Printing & Mailing Available
Related Topics
Direct Mail
Need help with Printing & Mailing? Save time and let us design, print and mail your customized direct mailer:
See All My Direct Mail Options
Happy Customers Growing Their Businesses with LeadsPlease Mailing Lists
Mailing Lists By Age Of Home FAQs
[Q]We are painting company and only need to target homes that are more than 5 years old. Is this possible?[A]Yes it is. You can be very specific about the geographic area you want to target and the find the number of homes in that area that have houses that are 5 years or older.
[Q]Can I make sure that I target certain ages of only single family homes?[A]Yes you can. You can select both single family homes and the age of the home in our consumer database.
[Q]We need to target10 year old homes in a certain zip code. How do we do this?[A]In our consumer database you can select zip codes for each state. Simply choose the state and then select the specific zip codes you need. Continue to the demography page where you will find the select for age of home.