Get a mailing list of Renters anywhere in the USA.
Renters often make purchases close to home and are eager to hear from Local businesses, Retail Stores, Home Services, and Restaurants in their area.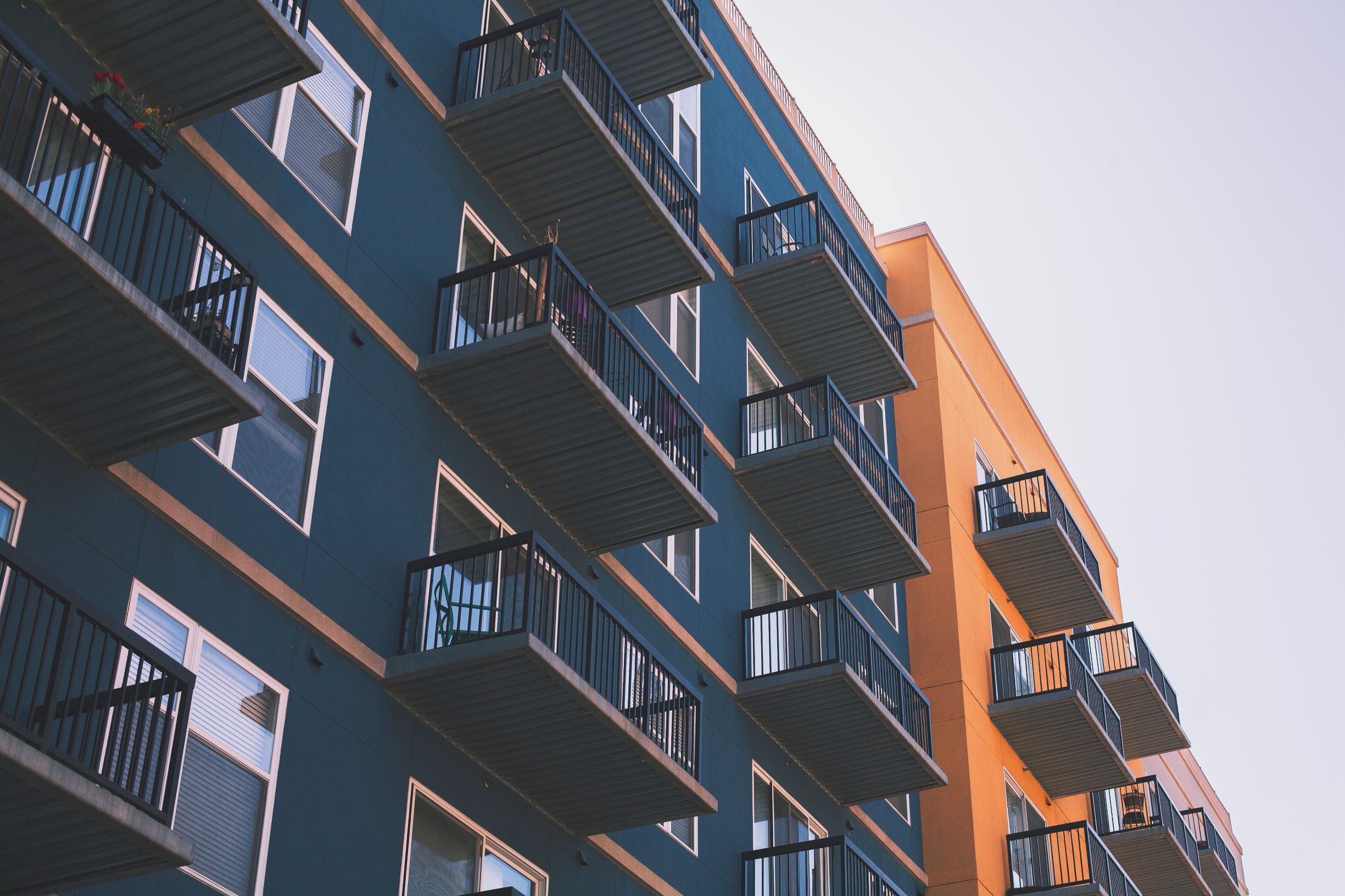 What is a Renters Mailing List?
A Renters Mailing List is a marketing list that includes the Names and Addresses of people who Rent.
Renters often purchase products and services from Local Businesses that are in close proximity to their home.
At LeadsPlease, we can help you target all Renters in an area, or you can narrow down and target certain types of Renters.
What types of Businesses can benefit from marketing to Renters?
Here are a few examples of Businesses that often benefit from targeting Renters:
Restaurants
Doctors
Dentists
Gyms
Churches
Sports Teams
Security Systems
Renters Insurance
Cleaning / Maid Services
What geographical areas can I target?
You can choose to target a specific geographical area, such as:
States
Counties
Cities
Radius around an address
Can I get a mailing list of Renters who live at specific Apartment Complexes/Buildings?
Yes! We also offer Apartment Mailing Lists where you can target specific Apartment Complexes/Buildings by Name.
For more information or to purchase a list of all Renters & Units at a specific Apartment Building, please visit our Apartment Mailing Lists page.
Can I make my mailing list more targeted, by adding other criteria?
Yes! You can add other demographics, such as:
Age of the Renter
Marital Status
How many Renters are in my area?
According to Governing.com and their recent review of national Census data, there are ~ 43 Million + Renters in the USA. Find out how many Renters are in your area: Find Renters Now
Can I get a mailing list of New Movers; People who have recently moved into my area?
Yes! Click here to get more information or to purchase a New Mover Mailing List.
What format does the mailing list come in?
We offer 3 easy-to-use List Formats:
Excel / CSV file

PDF Mailing Label Format (makes it quick and easy for you to print mailing address labels at home or in the office)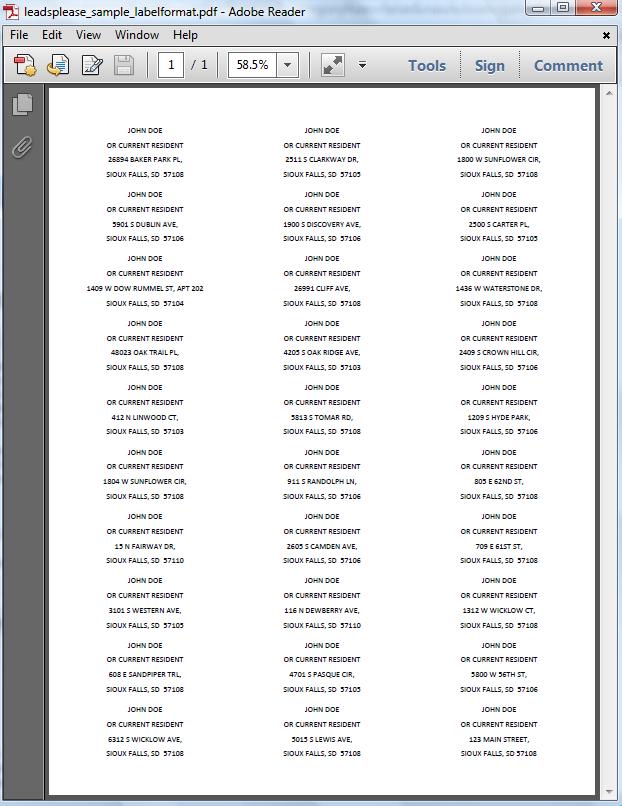 Peel & Stick Mailing Labels Shipped to You

Can I see a Sample Mailing List?
Yes! Click below to download a Sample Mailing List in CSV File Format and PDF Mailing Label Format:
LeadsPlease Sample Consumer Mailing List – CSV FileDownload
LeadsPlease Sample Consumer Mailing List – PDF FileDownload
How much does a Mailing List cost?
A Renters Mailing List starts at $99.50 for up to 1,000 leads. The more leads you buy, the cheaper the cost per lead. Please visit our Mailing List Pricing page for more information.
How do I get a Mailing List?
You can purchase your mailing list on our website or with a List Specialist over the phone. On average, it takes about 5 minutes to build and purchase a Mailing List.
Other Helpful Resources
Renters Mailing List FAQs
[Q]We want a renters mailing list only. How do we exclude renters?[A]Click on the 'homeowner renter select' and add renters.
[Q]Can we get a mailing list of renters in a specific apartment block?[A]Yes you can. This would be a specialty list and we would do the research for you. https://www.leadsplease.com/contact
[Q]How do we get a mailing list of renters who are self employed?[A]You can select renters and the renters occupation on the demography page.