Get a Turning 65 List and reach Consumers who are nearing Retirement and aging into Medicare. About 213,000+ People are Turning 65 Years Old every Month in the USA.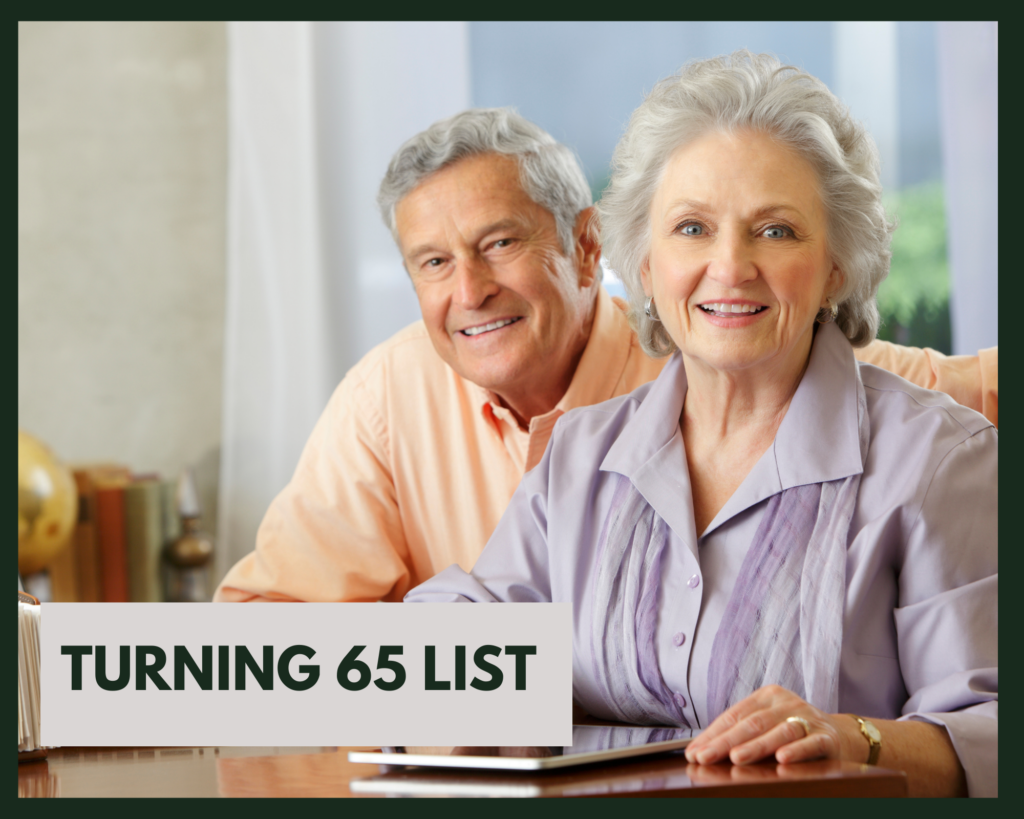 What is a Turning 65 List?
This is a Medicare leads list, that includes the Names and Addresses of people who are about to turn 65 years old and who are aging into Medicare.
You can choose to target a specific geographical area, such as:
States
Counties
Cities
Zip Codes
Radius around an address
You can also add demographics, such as:
Household Income
Marital Status
Home Value
Homeowner v Renter
Length of Residence
Building Structure (House v Apt)
100's more
What is an Example of a Turning 65 Leads List?
People Turning 65 between January-October
Maricopa County AZ
Household Income under $50,000/year
Can I get a list of People who are Turning 65 in specific Months of the year?
Yes! You can get a list of Seniors who are Turning 65 in specific Months.
So for example, you can get a list of everyone in your area, who is Turning 65 in January, February and March (or any other Months of the year).

What Types of Businesses Can Benefit from using Turning 65 Medicare Leads?
Turning 65 Medicare Leads are extremely beneficial for Businesses in the Medicare Supplement & Financial sectors.
These highly targeted leads help Businesses reach Seniors who are nearing retirement and who will be eligible for Medicare soon:
Medicare Insurance Providers
Retirement Homes / Communities
Financial Planners
Healthcare Services
Estate Planning
Pharmacies
Home Services
Home Improvement
Volunteering
Travel Companies
Fitness Clubs / Classes
How many people are Turning 65 in my area?
There are about 2.6+ Million People Turning 65 every year, in the USA.
To find out how many people are Turning 65 years old in your area, you can search our website, or give us a call and we'll be happy to help you.
Does the List include Email Addresses?
You can choose to add Email Addresses to your List.
We offer 3 List Options:
Direct Mail
Direct Mail + Email
Direct Mail + Email where available
For more information & pricing please visit this page : Buy Email Lists & Email Address Lists
What format do the lists come in?
We offer 3 easy-to-use List Formats : Excel (.xls, .csv), PDF for printing your list on Labels, and Printed Peel & Stick Labels that we ship to you.
How do I get a List?
You can purchase a Turning 65 List on our website or with a List Specialist over the phone. On average, it takes about 5 minutes to build and purchase a Turning 65 List.
We offer 3 easy-to-use List Formats:
Excel / CSV file
PDF Mailing Label Format (makes it quick and easy for you to print mailing address labels at home or in the office)
Printed & Shipped Labels
Other 'Turning 65' related blog posts that you might find helpful:
Turning 65 Mailing List FAQs
[Q]Do you have turning 65 data for the whole USA?[A]Yes we do. You can choose the whole USA or narrow down by City, County, Zip Code or State. You can also draw a radius around a physical address to capture the geographic area you need to focus on.
[Q]How can I be sure that the file will only include people turning 65 in it?[A]You can preview the first 100 rows of your list in real time so you can see the column showing the birth month of the consumer. We also get a completely fresh database every 30 days and have a 95% deliverability/accuracy guarantee on our consumer data.
[Q]If I order lists with criteria of Seniors who are aging into Medicare in 8 different months would the list be distinguishable by month?[A]Yes we can format the list so that each month is differentiated and if you need to print your list on peel and stick labels we can add the month number on the bottom right of the label. For example January would be 1 and December would be 12.