A Church Mailing List can help businesses connect with Churches, Pastors and Religious Leaders across the USA.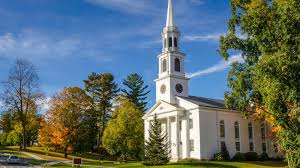 What is a Church Mailing List?
A Church Mailing List is a marketing list that includes the Contact information for Churches and Church leaders anywhere in the country. You can get a list of all Churches, or you can target specific types of Churches and denominations:
Baptist
Catholic
Non-Denominational
Methodist
Lutheran
Pentecostal
Presbyterian
Church of Christ
Church of God
Episcopal Church
Mormon
Seventh Day Adventist
Community Church
Apostolic
Covenant & Evangelical
Church of Nazarene
Mennonite
Brethren
Interdenominational
Greek Orthodox
Reformed
Metaphysical & New Age
Miscellaneous Denominations
What information is included in the list?
Church Name
Religious Leader / Pastor's Name
Telephone Number
Mailing Address
Email Address (where available)
URL (where available)
Employee Size
Annual Sales Volume

Why should I purchase a Church Mailing List?
According to a 2016 study by the Religious Freedom & Business Foundation, religion annually contributes about $1.2 trillion dollars of socio-economic value to the United States economy. And this religious market is growing year to year!
A Church Mailing List can help you connect with this booming market, and help you grow your business.
I work for a Church and we are looking to boost the Church's Membership & Attendance. Can you help?
Yes! We can help you find & connect with families who live near your Church.
To get started now, click here to start building a Consumer Mailing List.
What format does the list come in?
The list comes in 3 easy-to-use formats:
Excel file
PDF mailing label format (for Avery 5160 Mailing Labels)
Peel & Stick Mailing Labels shipped to you
How much does a Mailing List cost?
These types of Mailing Lists start at $99.75 for up to 500 leads. The more leads you buy, the cheaper the cost per lead. Please visit our Mailing List Pricing page for more information.
How do I get a Church Mailing List?
You can purchase your mailing list on our website or with a List Specialist over the phone. On average, it takes about 5 minutes to build and purchase a Mailing List.
Other Helpful Resources
Church Mailing List FAQs
[Q]Do you have a 'Not For Profit' discount for churches?[A]Yes we do. Please call us on 866-306-8674 and we can help you with a coupon code.
[Q]Can I select different religious denominations?[A]Yes you can. There are many different religious denominations you can select on the SIC page of our business database. Enter 'church' and click search.
[Q]If I can't see the religious denomination I am looking for can you help?[A]Yes we can. Please fill in a 'contact request' https://www.leadsplease.com/contact and our researchers will help you find what you are looking for.