Direct Mail Marketing is a form of advertising in which Businesses mail promotional materials, like Postcards & Letters to current customers and prospective customers.
What is direct mail marketing?
Direct Mail Marketing, also known as "advertising mail" or "direct mail", is defined by Wikipedia as "the delivery of advertising material to recipients of postal mail".
Businesses use direct mail to maintain strong relationships with their current customers and to reach out and prospect for new customers.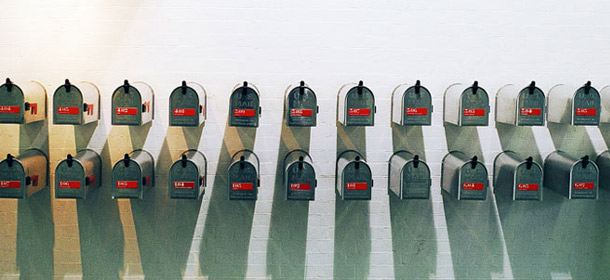 Does direct mail marketing work?
Yes! Direct mail is still one of the most efficient, cost-effective ways for businesses to advertise your services & products.
Direct mail is personable, and people enjoy getting their mail!
According to a Gallup poll, 41% of Americans look forward to checking their mailbox every day, and enjoy receiving all sorts of different types of mail.
Entrepreneur.com says that "direct mail advertising is one of the most effective ways to reach out to new and existing clients".
How can I use direct mail to grow my business?
Direct mail can help you grow your business in 2 important ways:
1 ) Maintain a strong relationship with your current customers so you keep them coming back.
Don't loose your customer base to your competition!
Direct mail is a quick and affordable way to stay connected with your current customers, keep them engaged and remind them that they need your services. Stay connected with birthday promotions, event reminders, special discounts and offers etc.
2 ) Advertise to new prospects and get new customers!
Use direct mail to tell people in your area about your services and products, gain new customers & boost sales!
What types of direct mail are there?
Catalogs
Magazines
Brochures
Samples
Menus
Credit Card Applications
Door Hangers
Magnets
Flyers
Newsletters
Invitations
Promotional Gifts
Advertising
Other Helpful Resources