Verapax Marketing trusts LeadsPlease Mailing Lists to drive successful direct mail campaigns.
LeadsPlease targeted mailing lists help Verapax Marketing sell more successful direct mailings, increase sales and gain more repeat customers.
LeadsPlease & Verapax Marketing
LeadsPlease & Verapax Marketing have been working together for 17+ years, and have collaborated on 100's of successful direct mail campaigns.
Verapax Marketing is a full service, top-notch marketing agency in Scottsdale, Arizona. They specialize in providing their clients with a wide variety of services, including professional printing services, promotional products, creative design, and targeted direct mail.
Verapax Marketing creates professional, eye-popping direct mail pieces and LeadsPlease provides them with accurate, targeted mailing lists that help get their clients' mail delivered to the right prospects.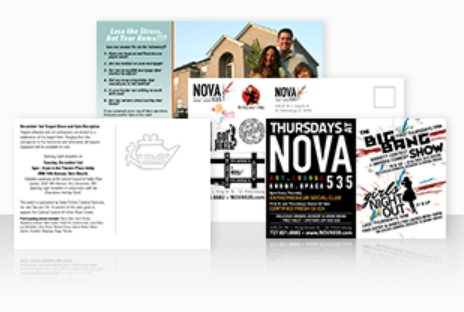 Happy Customers
40+% of Verapax Marketing's business stems from creating successful direct mail campaigns for their Clients.
So, it's imperative for them to create powerful, eye-popping direct mail campaigns that get delivered on time, and to the correct audience, so they can keep their customers happy, and keep them coming back for more.
Accurate Direct Mailing Lists
One of the most important components to a successful direct mailing campaign, is an accurate, up-to-date mailing list.
An old, inaccurate mailing list can be catastrophic for a direct mail campaign.
Old lists can lead to huge amounts of returned mail, and undelivered mail. Old, out of date mailing lists can turn a direct mail campaign into a huge of waste of time and money. A bad direct mail campaign, and unhappy customers is the last thing Verapax Marketing wants.
So, Verapax Marketing trusts LeadsPlease for all their Business Mailing Lists and Consumer Mailing Lists. When they purchase LeadsPlease mailing lists, they know they're getting clean, accurate mailing lists, that will help drive successful direct mail campaigns for their clients.
"We found clean lists, our customers are happy, and they've received good ROI. You can use LeadsPlease with confidence, we certainly do! "
Increased Sales
Verapax Marketing has increased their direct mail sales and grown their business substantially, since they opened their doors in 2000.
Since opening, they have worked with over 5,000+ Clients on 20,000+ projects, and Direct Mail has grown to be a core part of their business.
More Repeat Customers
Repeat customers are key to a successful, thriving business.
A large percentage of Verapax Marketing's direct mail clients are repeat customers. They rely on Verapax Marketing's expertise, and ability to execute successful direct mail campaigns.
Accurate mailing lists help drive successful direct mail campaigns, and keep direct mail customers coming back for more.
Verapax Marketing
For more information about Verapax Marketing please visit their website, or give them a call: