Opportunity Seeker Mailing Lists help businesses find people who have expressed an Interest in making money and starting their own business.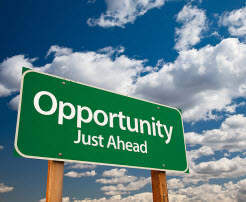 What is an Opportunity Seeker Mailing List?
An Opportunity Seeker Mailing List is a marketing list that includes the Names and Addresses of people anywhere in the USA, who have expressed an interest in making money opportunities and/or starting their own business in the past 12 months.
What types of Opportunities are Opportunity Seekers interested in?
Opportunity Seekers are people who are interested in any/all of the following:
Starting a Business
Working from Home
Multi Level Marketing
Entrepreneurship
Focus Groups
Real Estate Investment
Sharing Opinions in Online Surveys
Participating in Mock Juries
Blogging
Virtual Assistant Positions
How do you get the Names of these 'Opportunity Seekers'? Where does this information come from?
Opportunity Seekers' Names & Addresses are compiled using 100's of sources. including but not limited too, self-reported information, online and offline purchases, surveys and questionnaires.
So, for example, if someone purchases a Magazine or a Book that's related to starting a home based business, or how to be an entrepreneur etc, their purchase information might be shared for marketing purposes, and their name/address will be added to our Opportunity Seeker Mailing List.
What types of Businesses can benefit from Opportunity Seeker Mailing Lists?
Beauty Product Companies (ex. Avon, Mary Kay & Scentsy)
Focus Groups
Consumer Surveys
Talent Agencies
Employment Agencies
Online Teaching Opportunities
Research Companies
Multi Level Marketing
Virtual Assistant Services
What format does the mailing list come in?
We offer 3 easy-to-use List Formats:
Excel / CSV file

PDF Mailing Label Format (makes it quick and easy for you to print mailing address labels at home or in the office)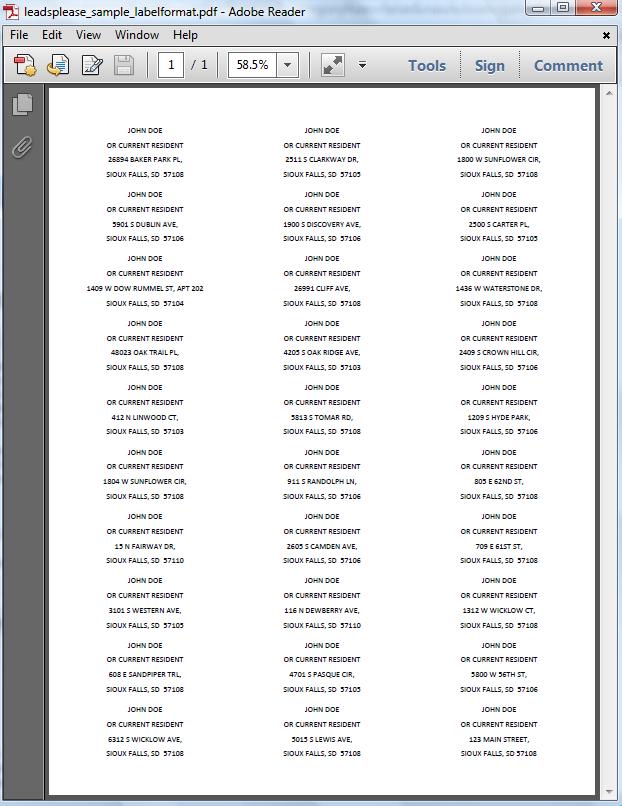 Peel & Stick Mailing Labels Shipped to You

Can I see a Sample Mailing List?
Yes! Click below to download a Sample Mailing List in CSV File Format and PDF Mailing Label Format:
LeadsPlease Sample Consumer Mailing List – CSV FileDownload
LeadsPlease Sample Consumer Mailing List – PDF FileDownload
How much does a Mailing List cost?
Opportunity Seeker Mailing Lists at $99.50 for up to 1,000 leads. The more leads you buy, the cheaper the cost per lead. Please visit our Mailing List Pricing page for more information.
How do I get a Mailing List?
You can purchase your mailing list on our website or with a List Specialist over the phone. On average, it takes about 5 minutes to build and purchase a Mailing List.
Other Helpful Resources
Opportunity Seeker Mailing Lists FAQs
[Q]Are opportunity Seekers only people who work from home?[A]No. They can be anyone who has shown an interest in running their own business and make money.
[Q]Will I get phone numbers with the opportunity seekers mailing list?[A]No. We have the phone numbers but are not allowed to release them without a Subscription Account Number (SAN). This is part of the federal Do Not Call regulations.
[Q]Do you have opt in email addresses?[A]Yes we do. Go to our sister site www.emailsplease.com for more information.