Here are 3 brilliant examples of Direct Mail that got it right.
In this article we'll quickly show you why each direct mail example is awesome and which design elements you should copy and include in your next direct mail advertising campaign.
If you're planning a direct mail marketing campaign and you're looking for inspiration and effective direct mail examples that work, this article is for you!
1. Direct Mail Flyer for a Dance School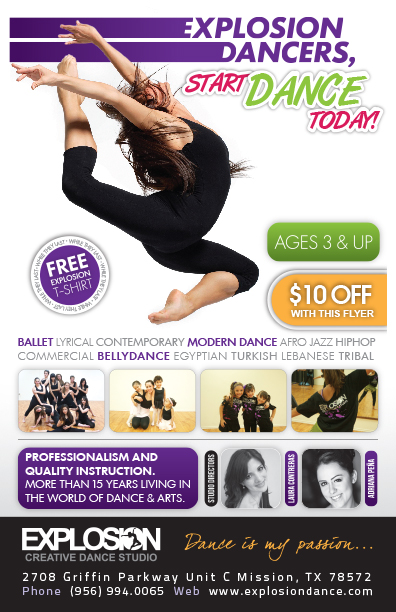 This dance school direct mail flyer is pretty awesome. It quickly explains what the company does, and how you or your kids can benefit from joining their school.
Here's why this direct mail postcard example got it right:
Eye-Popping Main Image that Clearly Defines the Business

Use an image that defines what your company does without needing any words. The image of the woman jumping in the air immediately captures your attention and tells the reader what the company does.

"I want to do that!"

Use an image that makes people think "I want to do that!" or "I need that!" and they'll be more likely to call you.

Not 1 Offer, but 2!

Most direct mail examples include some sort of an offer. But you'll stand out from the crowd if you can offer your customers a little bit more. Here, the school is offering new students 2 nice offers: a Free T-Shirt (who doesn't love a free t-shirt?!) and $10 off.
2 . Direct Mail Postcard for a Massage Chair Business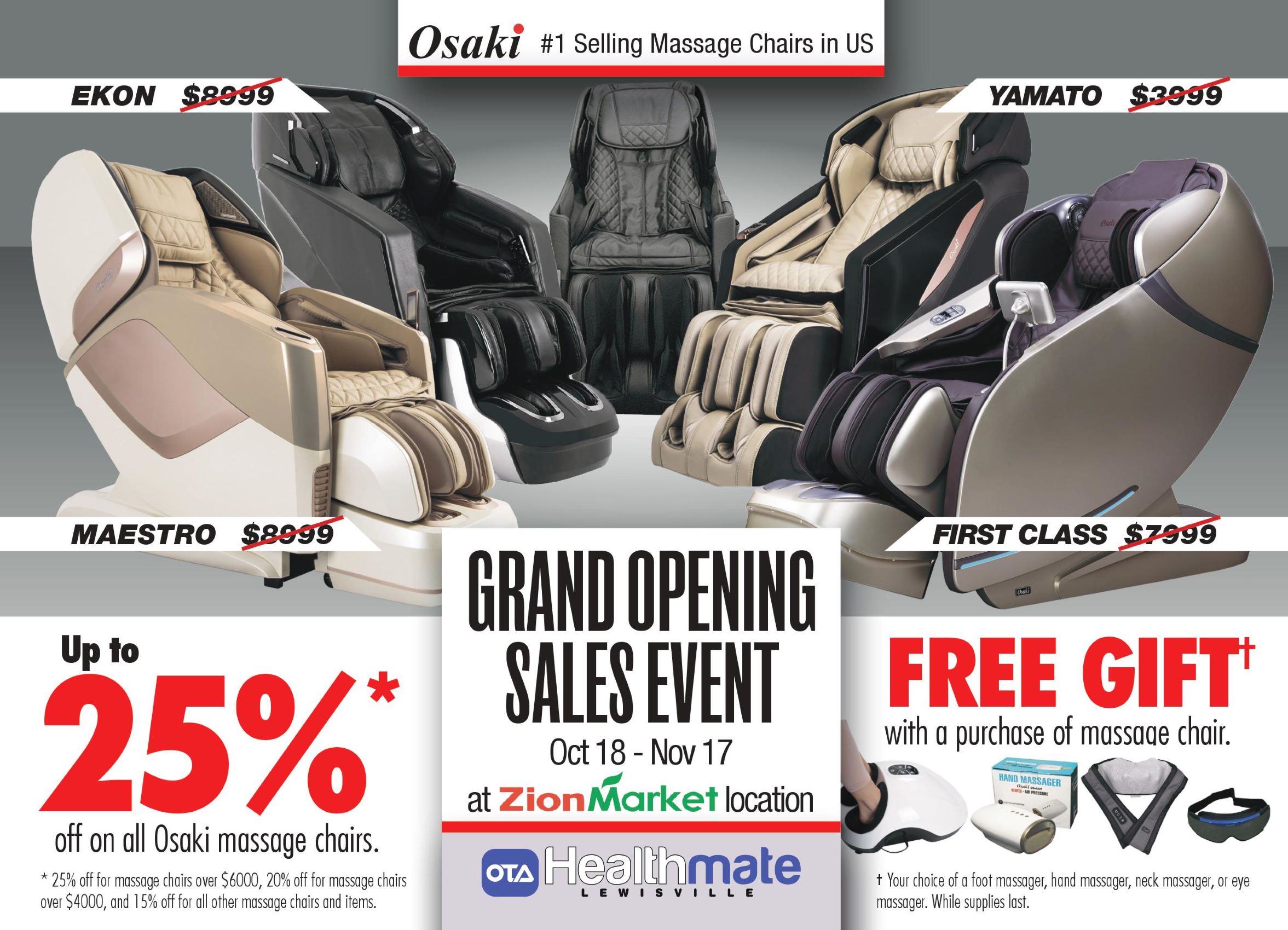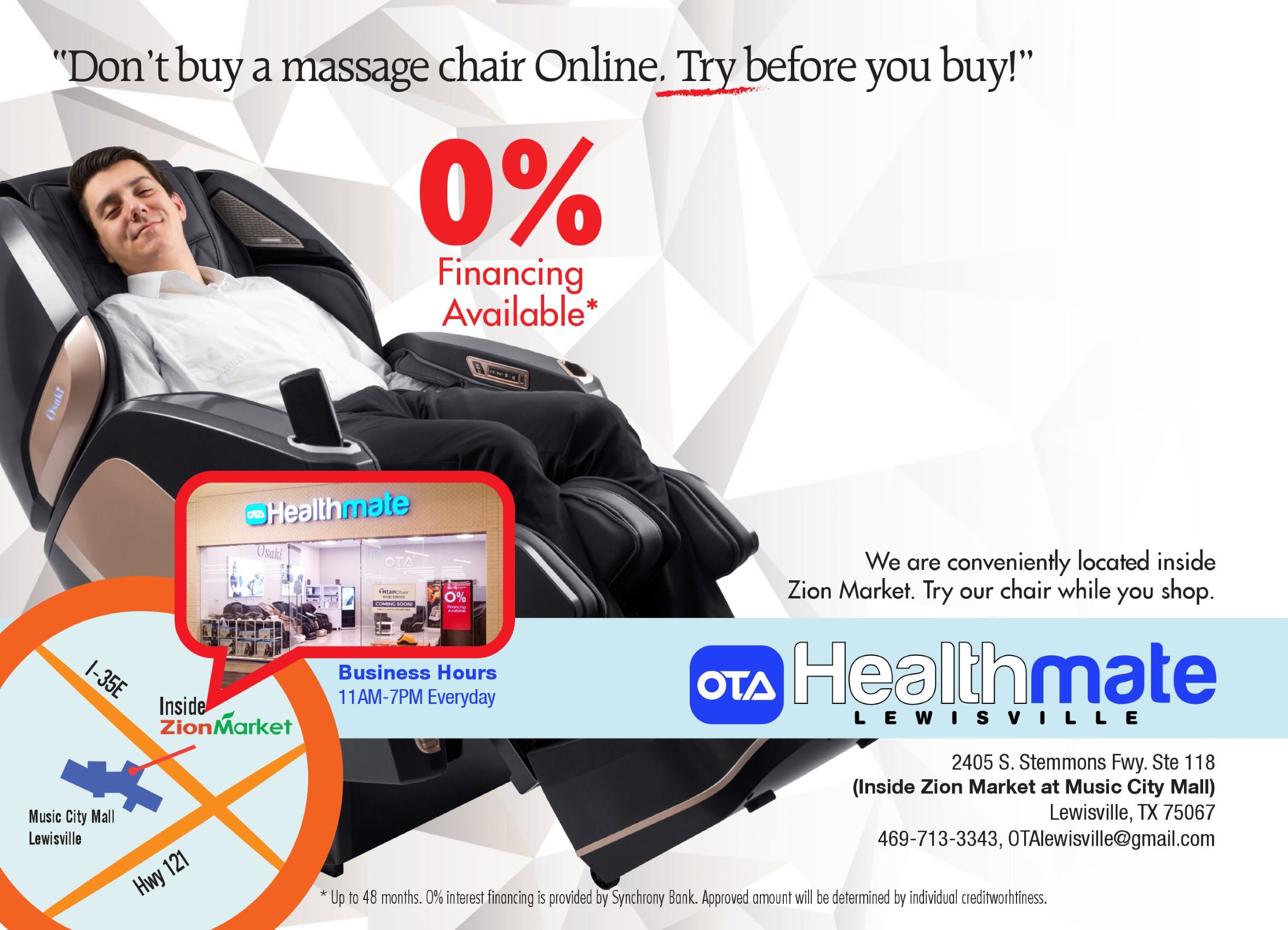 This direct mail postcard really has it all! Here's why this direct mail postcard example got it right and what you can copy:
Relevant, Bold Images

There's no question what this company does. The big, clear images on the front and the back of the postcard immediately illustrate what the company sells, and they make you want one!

Awesome Offer

Everyone loves a good offer. And in this direct mail example, the company is giving 3 enticing offers to draw in new customers:

A great discount – 25% Off!
Free Gift with Purchase
0% Financing

Photo of the Shop

Include a photo of your storefront so people know what your store looks like and readers can imagine themselves there.

Map of the Shop's Location

If the goal of your direct mail campaign is to entice people into your store, then you should definitely include a map to show your customers how to find you.
3. Direct Mail Flyer for a Toddler Food Service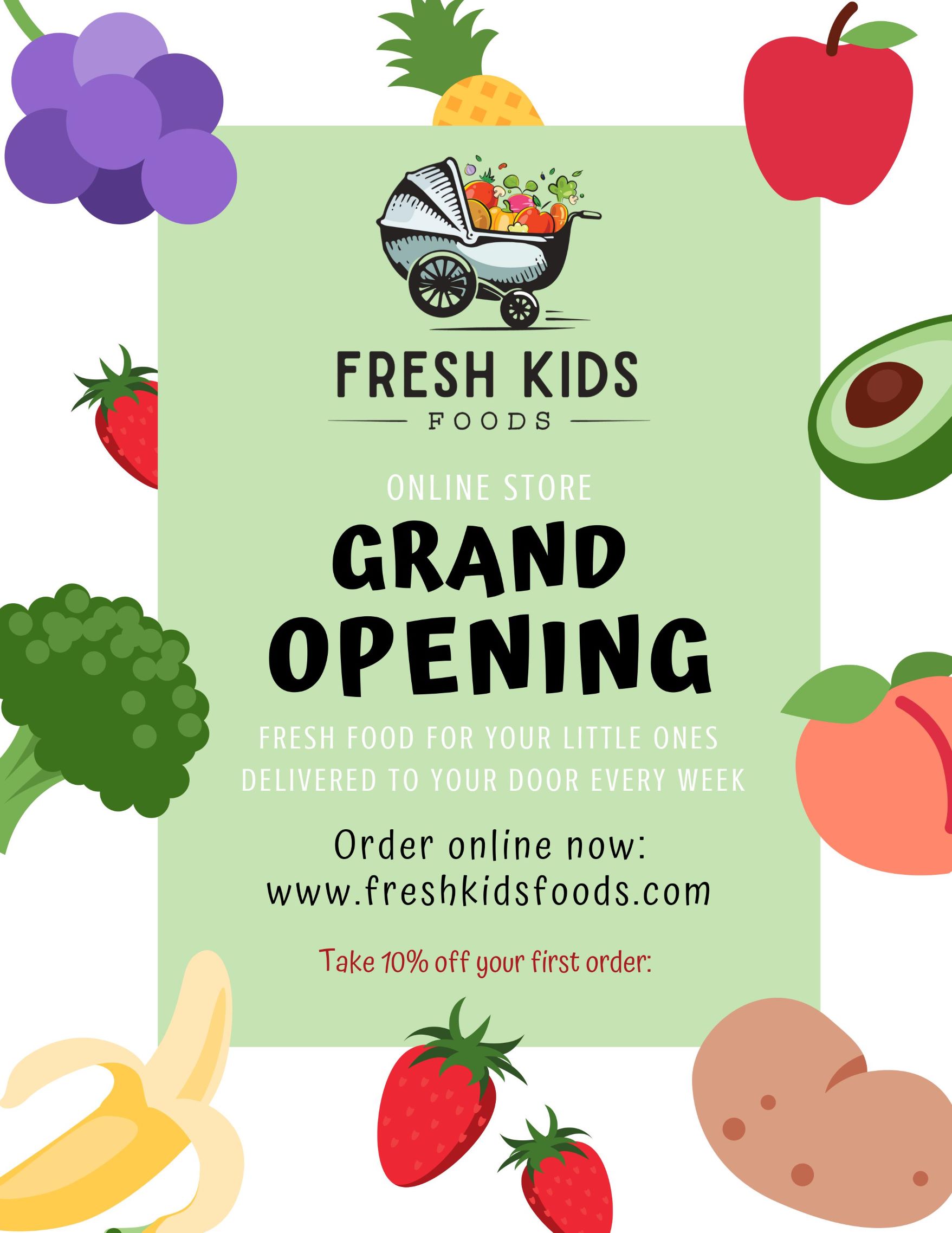 This direct mail flyer is simple and bold. This is a refreshing reminder, that direct mail designs don't have to be too complicated!
Here's why this direct mail campaign example got it right and how you can learn from it:
Fun, playful images

These simple, bold, animated images are appealing and make you stop and take a closer look. Not only are they fun and catchy, but they also quickly show the reader exactly what they're selling. Fresh food for children!
If you're planning a direct mail campaign and you need to reach Families in your area, check out our targeted Mailing Lists for Families With Children.

Clear Message and Call to Action

This flyer reminds us not to over do it with too much text. In fact, it reminds us that less is more in some cases. This company cut out all unnecessary words, and kept the messaging bold and clear with a simple call to action; go to the website, and order some yummy, healthy food for your kiddos!
Your Direct Mail Design Checklist
Here's a quick summary of the design elements you should try to include in your next direct mail campaign:
Catchy Main Image that Clearly Defines your Business
"I want to do that!" or "I want to feel like that!" Content
Awesome Offer/s They Can't Refuse
Map of your Location
Your Contact Information: Business Name, Address, Website URL, Telephone Number
Strong Call to Action
Planning Your Direct Mail Campaign
Let us help you design and mail your next Direct Mail Campaign!
Check out our Direct Mail options and pricing online, or give us a call and we'll be happy to help you!
Other Helpful Resources
3 Brilliant Direct Mail Examples & Design Tips You Should Copy in 2023 FAQs
[Q]Can you help me make my postcard design USPS compliant?[A]Yes we can. We can advise on postcard size, bulk mail discounts, address block, indicia and bar code position. Call us on : 866 306 8674. Our experts are ready to help!
[Q]Can you help me with an up to date clean and accurate mailing list for my direct mail campaign?[A]Yes we can. We have a completely new database every 30 days and we guarantee accuracy and deliverability. Our lists are NCOA, DPV & CASS certified.
[Q]Can you help me print and mail my campaign?[A]Yes we can. Give us a call 866 306 8674 and our specialists will be able to guide you through the process.