Get a Credit Rating Mailing List and receive the Names, Addresses & estimated Credit Ratings for people anywhere in the USA.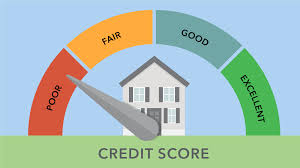 What is a Credit Rating Mailing List?
A Credit Rating Mailing List is a marketing list that includes the Names, Addresses and estimated Credit Scores of People in your targeted area.
This mailing list is ideal for businesses that are offering a firm offer of credit, for things like mortgage refinances, new home loans, and new car purchases.
What Credit Ratings can I select from?
When you build your mailing list, you can select from any/all of the following estimated Credit Ratings:
0-499
500-549
550-599
600-649
650-699
700-749
750-799
800+
What types of Businesses could benefit from using a Credit Rating Mailing List?
This list is ideal for businesses that require their prospective customers' to have a specific 'credit score' to qualify for an offer.
Here's a list of the types of businesses that frequently purchase LeadsPlease Credit Rating Mailing Lists:
New Home Loans
Auto Loans
Insurance Agents
Credit Card Offers
Credit Repair Companies
Bankruptcy Assistance
How is your estimated Credit Rating calculated?
The estimated Credit Ratings are compiled using 100's of resources, starting with information released from the 3 major credit bureaus.
Here is a list of some of the sources used, in compiling estimated credit scores:
Average FICO Score for Households on Block level
Mortgage Deed Data
Purchasing Behaviour
Tax Data
Census Data
Self-Reported Information
New Home Loans
Vehicle Data
Delinquent Tax Flags
Number of Credit Lines
How accurate are your lists?
Our lists are updated daily as new information becomes available, and every 30 days using USPS approved address software.
Since we clean and update our databases so frequently, we are able to boast a 95+% accuracy rate.
Can I make my mailing list more targeted, by adding other criteria?
Yes! You can choose to target a specific geographical area, such as:
States
Counties
Cities
Radius around an address
You can also add other demographics, such as:
Gender
Marital Status
Homeowner v Renter
Home Value
Presence of Children
Length of Residence
Net Worth
Interests & Hobbies
What format does the mailing list come in?
We offer 3 easy-to-use List Formats:
How much does a Mailing List cost?
A Mailing List by Age starts at $99.50 for up to 1,000 leads. The more leads you buy, the cheaper the cost per lead. Please visit our Mailing List Pricing page for more information.
How do I get a Mailing List?
You can purchase your mailing list on our website or with a List Specialist over the phone. On average, it takes about 5 minutes to build and purchase a Mailing List.
Other Helpful Resources
Credit Rating Mailing List FAQs
[Q]Why can't I download my credit rating mailing list straight away?[A]Credit Rating Mailing Lists are deemed sensitive and require a marketing review before the list can be unlocked.
[Q]How do I see the credit rating score?[A]When you download your excel spreadsheet you will see a column for credit rating with the score.
[Q]Why can't I see the credit rating when I click on the link 'see your leads'?[A]This really is your list on the fly but sensitive information is starred out until your marketing review is complete.