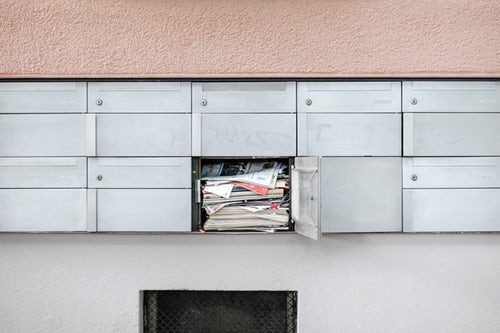 We all (including LeadsPlease) receive quantities of unwanted junk mail every day.
Managing unwanted junk mail is a problem for the recipient, local authority and the environment.
1.Take control.
How to stop junk mail and Opt out for 5 years.  Make one call to cover credit reporting agencies Equifax, Trans Union, Experian & Innovis: 1-888-5 OPT OUT (1-888-567-8688) Or on line.
Begin the permanent opt out process.
Opt In or Opt Out with the help of the Federal Trade Commission.
No internet?
Write to each of the credit reporting agencies:
Experian
Opt Out
P.O. Box 919
Allen, TX 75013

TransUnion
Name Removal Option
P.O. Box 505
Woodlyn, PA 19094

Equifax, Inc.
Options
P.O. Box 740123
Atlanta, GA 30374

Innovis Consumer Assistance
P.O. Box 495
Pittsburgh, PA 15230
2. Register with these companies.
The Direct Marketing Association (DMA) is a trade association representing thousands of direct marketing members. Start or stop receiving mail from individual companies by registering with the DMA'S mail preference service on line or download the registration form to mail it in. There is also a "deceased do not contact list" and "do not contact for caregivers list".
Catalog Choice website makes it easy to manage unwanted junk mail by searching for catalogs, junk mail and phone books that you want to stop receiving.
3. Recycle