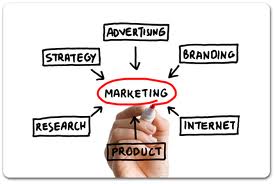 First.
Know your customer, then create your own 'perfect' customer profile.
Use this profile to build a targeted mailing list and find more ideal customers.
Second.
Choose a mail piece with an eye-catching design and a great 'call to action'
Make sure that prospective customers have a really good reason to come to you for the services you provide.
Third.
Target geographic areas where you know you will more likely find your 'perfect customer'.
For example:
If you are a pizza restaurant. You probably want to target families with children living in a 5 mile radius of your restaurant or
If you are a lawn service you may want to only service certain zip codes which have mostly single family homes or you may want to choose the radius search to you make sure your customers are in easy driving distance.
Fourth.
Make sure you correctly address your mail piece.
Missing out the second address line (Apartment/Suite Number) or not positioning the address block correctly will be costly.
Fifth.
Maintain and update your mailing lists.
Make sure you know who your real customers are.
This will be your most valuable asset!