Make direct mail and email marketing part of 21st century marketing!
We all try to compare email marketing with direct mail marketing but here is the problem : engaging in a one step approach where we blast an email to our customers now and again is not enough to engage them.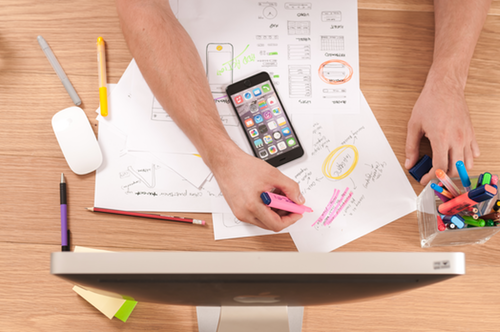 Work at combining the best direct mail marketing practices with the best email marketing practices because by regularly reaching out to your customer base they will think of you first when they need the services you offer.
Direct Mail And Email Marketing Made Easy
Tips For Direct Mail Marketing
Be creative because an interesting mail piece design will encourage a second look.
Accurate regularly updated direct mail and email lists are essential to a successful direct mail-email marketing campaign.
Hand stamp because it will make your make piece stand out from the rest. There are plenty of options from the USPS.
Keep the approach personal. Hand write because if someone thinks they are part of a mass mailing effort they may think twice about opening and reading your mail piece.
Be targeted. A mail piece that someone holds onto should be relevant to their needs/interests. For example: Only someone turning 65 will be interested in receiving news about seminars on how to apply for medicare or what the benefits of medicare insurance are.
Be colorful. A mail piece that is opened or read needs to stand out.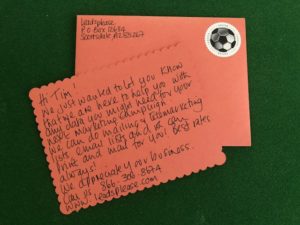 Backup With Email
Use Best Practices for email marketing.
Keep your email contacts updated.
More than 54% of emails that are opened will be opened on a mobile phone.
Make it easy for your users to connect with social media by having social media icons in the email.
Make sure your subject line is punchy and relevant to content.
Only email when you have something real to offer and make sure the recipient knows what you have to offer in the email subject line.
Design landing pages that relate to the email content so that users are taken to a page that they will relate to and move forward.
Use email to back up your direct mail campaign. For example email a coupon code for use on your website or to bring into your store.
Email customer to remind them that the coupon code is expiring.
Keep personal and use the customer's name.
Give your customer a reason to keep coming back to your website.
Be CAN_SPAM compliant.
Direct Mail And Email Marketing Made Easy FAQs
[Q]What is an opt in email list?[A]This is an organically gathered email list where people who know you have agreed to receive emails from you.
[Q]Why is an opt in email list different from an email list I bought on the internet?[A]These people won't know you, did not agree to have you email them and will be less likely to respond. Also ISPs may close your account if they see masses of unsolicited emails being sent out. Be CAN-SPAM compliant.
[Q]Are recipients more likely to open mail if it is personally addressed?[A]Yes they are. Be targeted and be personal.