How To Print Address Labels From An Excel Spreadsheet And Make Label Printing Easy.
Ever wondered how on earth you can format your direct mail excel spreadsheet and make label printing easy?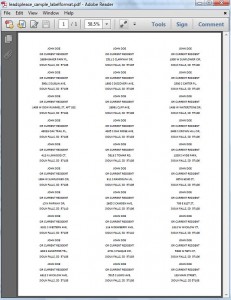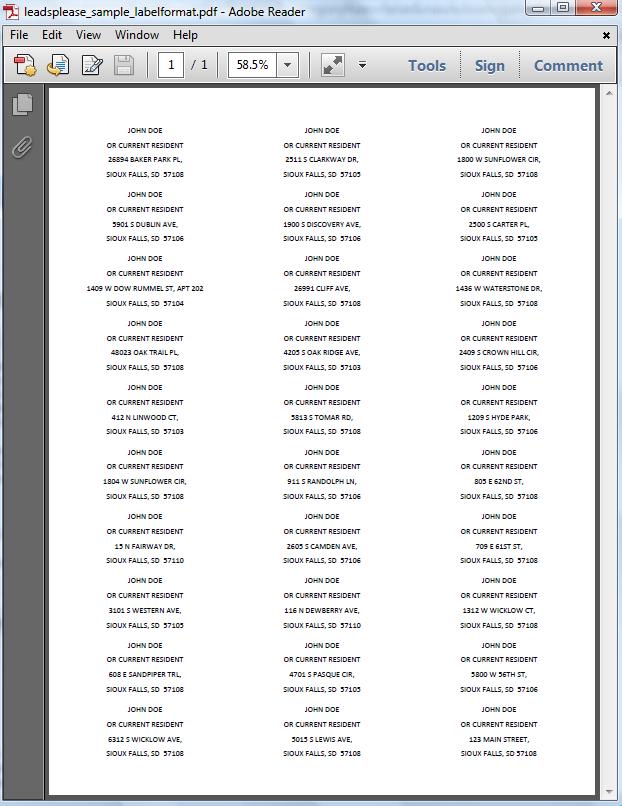 LeasdPlease provides all customers who order mailing lists the option to:
Download the mailing list in an excel spreadsheet immediately.
Request a free PDF which is formatted for label printing.
Have the mailing list printed on peel and stick labels and shipped to you.
Download The Mailing List
When you complete an order on LeadsPlease there is a link on the last checkout page to download your list immediately. The list will open in an excel spreadsheet and you will be able to email it just like it is to the company printing your mail piece or you can format the list so you can print address labels yourself.
Request A Free PDF/Label Printing Made Easy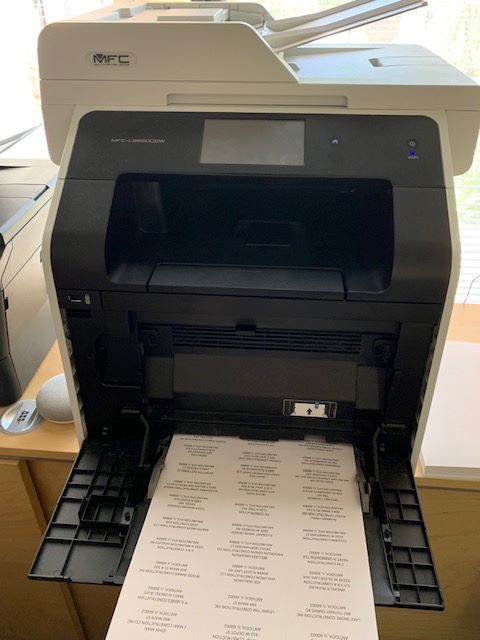 Get your order number and call us to format your list for printing.  Let us know if you want us to add "Or Current Resident" under the name of the recipient. This makes sure that the USPS leaves the mail piece at the designated address. We will email you a free PDF and attach links to a "How To" document.
For Medicare Supplement Marketing choose "mailing list of people" from our home page. Select "turning 65 by birth month" on the demography page.  We can sort the list by birth month and add this to the PDF and/or the printed labels. Then you can mail to the recipients at the appropriate time.
Let LeadsPlease Print and Ship Your Labels
LeadsPlease can print your list on peel and stick labels and ship them to you by priority mail. Don't forget we can add "Or Current Resident" to the labels under the name of the recipient.
If you are using the "Turning 65" select we can also add the birth month to the PDF and/or the printed label.
Call us on 866 306 8674 to get started.