Accurate Consumer Email Lists help you advertise to new customers quickly, so you can boost sales and grow your business. But finding a reputable company that sells quality, accurate Consumer Email Lists online, isn't as easy as it should be.
Here's a checklist of things to consider, when you're looking to buy Consumer Email Lists :
1. Trust: Buy Your Consumer Email Lists from a Reputable Company
Before you buy your consumer email list, make sure you've done some research on the company you plan to use. Some key indicators of a legitimate, reputable company are:
Excellent Rating with the BBB
Verified & Secure Website
Member of the DMA (Direct Marketing Association)
Great Customer Reviews
Customer Service Telephone Support
LeadsPlease was Voted Best List Broker by Business.com because we sell "highly accurate postal and email lists for both consumer households and businesses".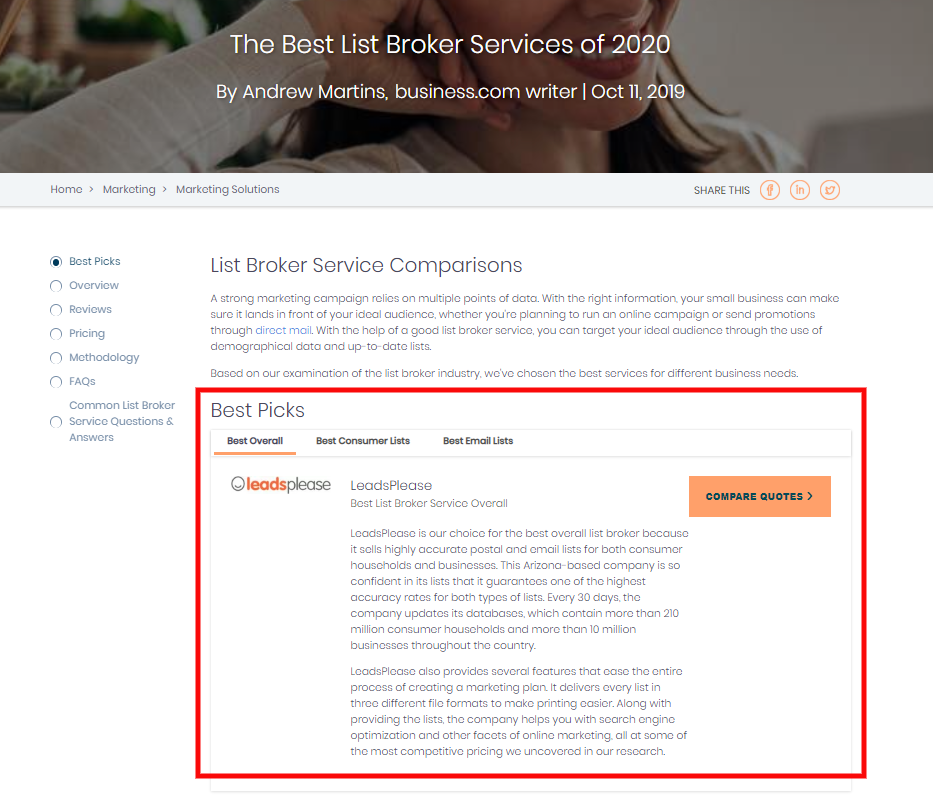 2. Buy a Consumer Email List That is 100% Opt-In
Before you buy a Consumer Email List, you need to verify that all the email addresses on your list are "Opt-In".
This means, that every person on your list has agreed to share their email address and to be contacted via email for marketing purposes.
This is important, because "Opt-In" email addresses are more likely to be valid, accurate, and the email you send to them is much more likely to hit their 'Inbox'.
All LeadsPlease Consumer Email Lists are 100% Opt-In.
3. Get a 'Verified' Clean Consumer Email List
Lots of companies sell email addresses; but not all companies take the proper measures to make sure that the email addresses are up-to-date and accurate.
Before you buy your email list, make sure to ask the company how often they 'clean' and update their lists.
LeadsPlease Consumer Email Lists are verified multiple times throughout the year, and a final time on the day you place your order! We use the world-renowned email verification & cleansing service called NeverBounce.
4. Buy Your Consumer Email Lists Online
Find a company that allows you to build and buy your email list online. Buying your list online has many advantages:
Run searches yourself
Take your time
Get educated on the topic of email marketing by reading helpful resources & articles
Download your list & starting using it within minutes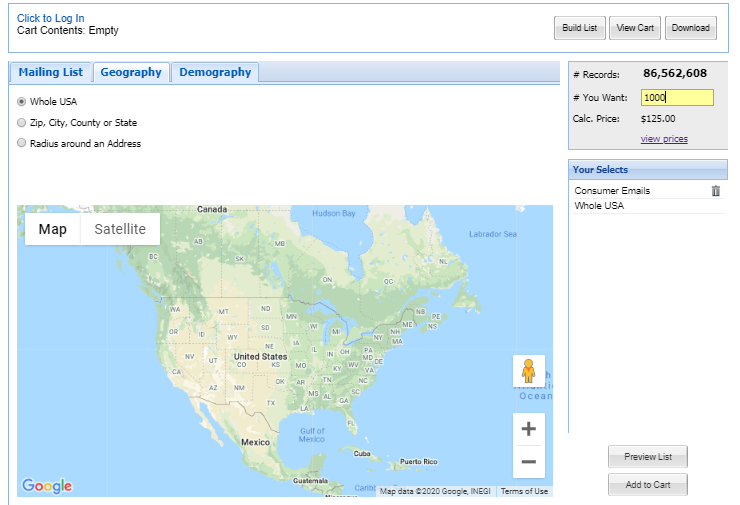 5. Read the Reviews
Happy Customers are a true testament to the quality of the lists and service that you're about to purchase. Be sure to check the Reviews before you buy a list.

6. Get a Sample Email Address List
Before you place an order, ask the company to send you a sample list. It doesn't hurt to ask, and if they say 'yes', you can test the quality of the list before putting any money down.
Contact Us to get a free sample Consumer Email List.
7. Know What Accuracy Rate to Expect
If a company cannot tell you what accuracy rate to expect, don't buy a list from them!
LeadsPlease Consumer Email Lists are 90+% accurate, after we run your list through the final email verification & cleansing process at the time you place your order.
8. Can You Use the List More Than Once?
Some companies have restrictions on how many times you can use the email addresses.
LeadsPlease allows you to use your email addresses as many times as you like.
9. Use an Email Marketing Service that Allows 3rd Party Purchased Lists
How do you plan to send out your emails? Some companies like ConstantContact, MailChimp, HubSpot (to name a few), do not allow you to send emails to 3rd party purchased email lists.
If you use a service that does not allow 3rd party purchased lists, you could end up getting blocked from using their service.
So before you buy an email address list, be sure to check with the email service first, and confirm if they allow you to upload and send to a 3rd party purchased list.
Need help sending out your Emails? We can help!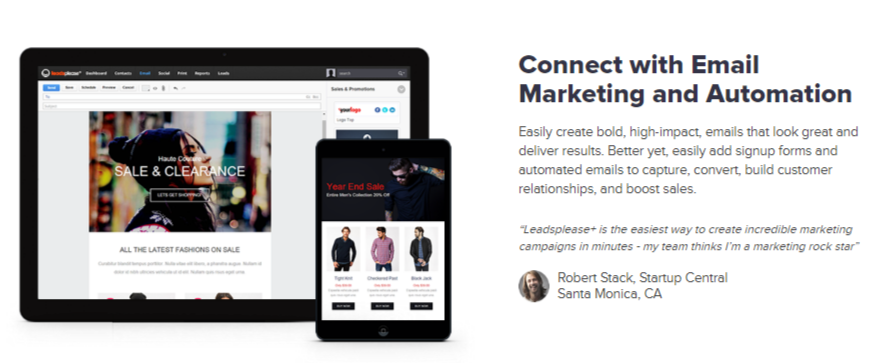 10. What Happens If You're Not Happy with Your List?
If you're not happy with your list, how will the company help you? Will they do what it takes to make things right?
At LeadsPlease, we have a "No Worries Guarantee".
This guarantee means that when you buy a LeadsPlease Consumer Email List the emails are 90+% accurate, when you use your list within 3 days of purchase. If your bounce rate exceeds 10%, we will refund the difference back to you. No worries!
Other Helpful Resources