Our Finance Mailing Lists are accurate and updated daily. Get a Finance Mailing List, and start connecting with top-level decision makers across the Finance sector.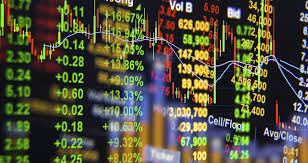 About our Finance Mailing Lists
We are the ultimate source for accurate, and continually updated finance mailing lists. If your company offers products and services to the finance sector, you can ensure maximum outreach with our finance mailing lists.
Do your lists include the Name of a Decision Maker at every company?
Yes! You can choose to receive 'Only Records with a Contact Name' and you can choose to receive specific Titles.
Our lists help you connect with the right people in the finance niche from Chief Financial Officers, Banking Analysts, Mortgage Managers, Brokers, Directors of Financial Services etc.
What types of Businesses can benefit from getting a Finance Mailing List?
All businesses that offer services and products to the Finance sector, can benefit from using our Finance Mailing Lists:
Finance Software Solutions
Technology Integration
Data and Analytics
Finance Books
HR Solutions
Stationary & Paper Products
Supply Chain Management
Website Design and SEO
Office furniture
Business Management Software
Other B2B services
What information is included in your Finance Mailing Lists?
We can help you find 'all Finance' related companies, or you can narrow down to specific types of Finance companies, and by demographics:
Finance Company Name
Telephone Number
Mailing Address
Contact Name
Contact Title (ex. Owner, President, Manager etc)
Email Address (where available)
URL
Employee Size
Annual Sales Volume
Chain / Not Chain
Franchise / Not Franchise
How much does a Mailing List cost?
These types of Mailing Lists start at $99.75 for up to 500 leads. The more leads you buy, the cheaper the cost per lead. Please visit our Mailing List Pricing page for more information.
How do I get a Mailing List?
You can purchase your mailing list on our website or with a List Specialist over the phone. On average, it takes about 5 minutes to build and purchase a Mailing List.
Other Helpful Resources
Finance Mailing Lists FAQs
[Q]Can I include government finance in my list?[A]Yes you can. For example there are selects for public finance, tax and policy. Just search on the SIC page for 'finance' to see the options.
[Q]Can I distinguish between consumer and business financial data?[A]Yes you can. You can select either or both on the SIC page.
[Q]Can I elect to have the CFO of the company?[A]Yes you can. You can select a title on the demography.