Reach New Customers Quickly & Grow Your Business
Targeted, accurate, Consumer Email Lists help you start email marketing like a pro! Connect with new customers quickly, boost sales and grow your company.
FAQS
What is a Consumer Email List?
A Consumer email list is an email address list of people with personal email addresses (ex. Joe.Bean@hotmail.com).
The list includes: Full Name + Physical Mailing Address + Email Address.
The list comes in an Excel file format that we email to you. You can save the list to your computer, and use it as many times as you like.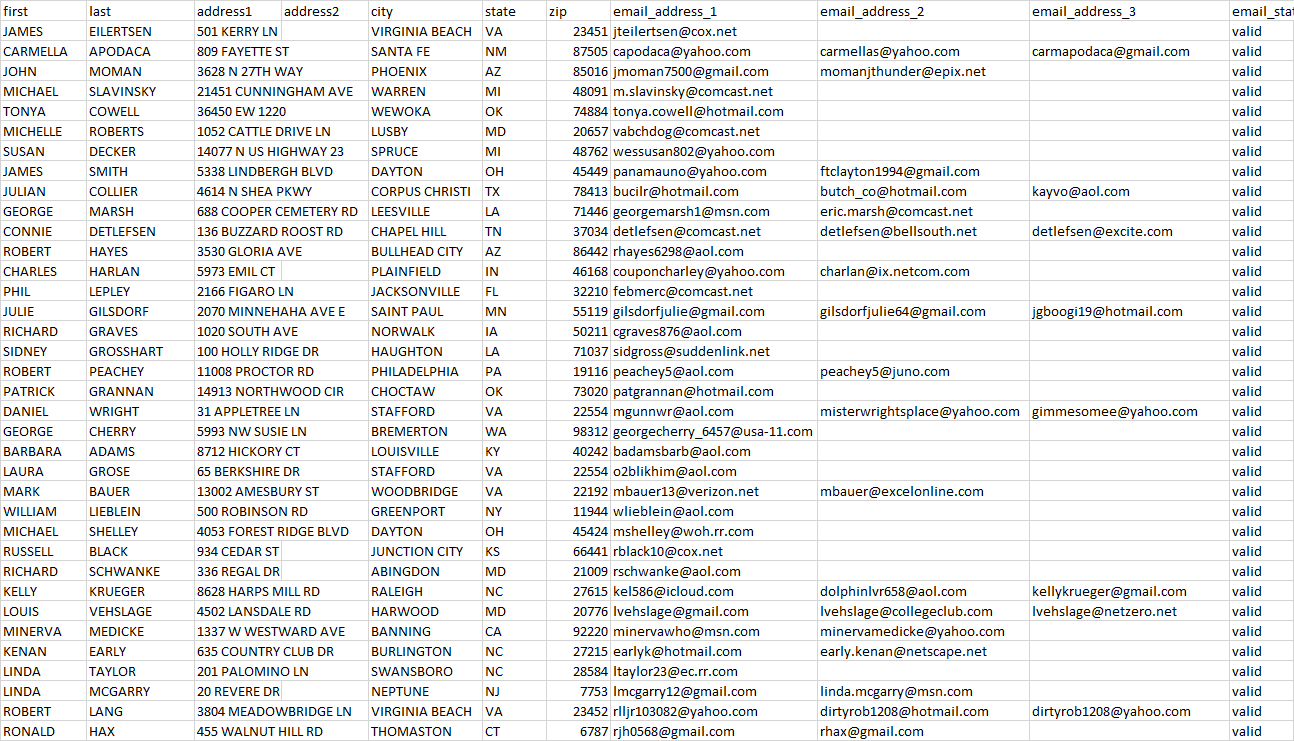 Why should I buy Consumer Email List from you?
100% Opt-In Emails Addresses
Email Cleansing via NeverBounce
Voted Best List Broker by Business.com
Easy to Use Excel File
Unlimited Usage
Starting at $195 for 1,000 Emails
1000's of Happy Customers
Email Marketing Expert Assistance
You can Start growing your business today!
How do I order Consumer Email Lists?
Please visit our sister website www.emailsplease.com to build and order Consumer Email Lists online.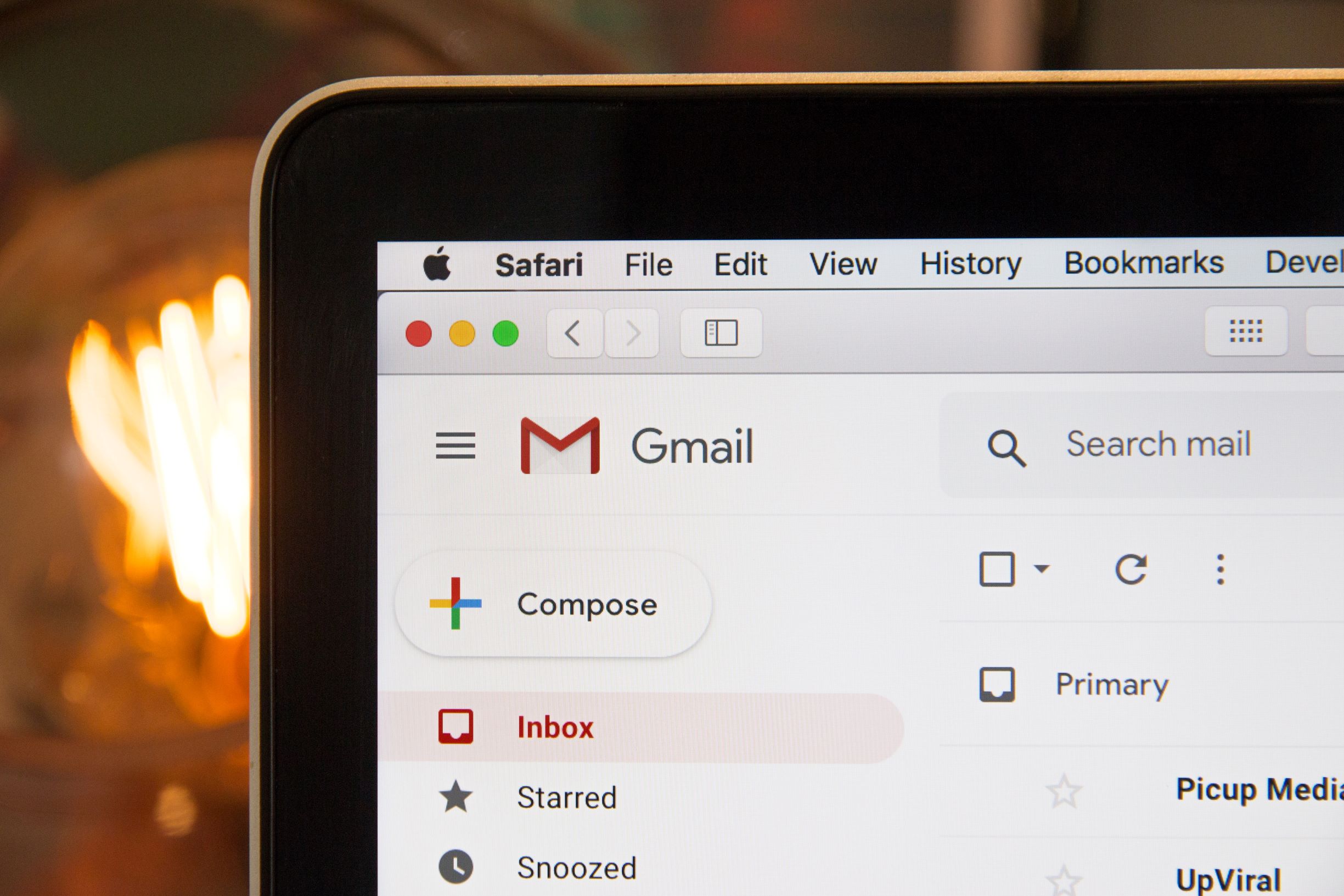 Do you sell 1000 email addresses list?
Yes ! We do offer 1000 email addresses list.
You can search and buy your email addresses list online at www.emailsplease.com, or give us a call and we'll be happy to help you over the phone.
Are your Consumer Email addresses all opt-in?
Yes. All of the people on our Consumer Email marketing lists, are opt-in. This means that everyone on our lists, have given their permission to receive marketing information via email.
What type of People can I search for? What demographic selects are available?
Adult Age
Marital Status
Homeowner / Renter
Household Income
Net Worth
Education
Occupation (ex. Dentist, Medical Doctor / Physician, Legal Professional, Teach, Nurse etc)
Gender
Children in the Home
Pet Owners
Interest / Hobbies (ex. Baseball, Gardening, Music, Books, Photography, Crafts, Food & Wine, Travel etc)
Veteran in the Household
Ethnicity
Charity Donors
Apartments / Condos
Single Family Houses
Home Market Value
Business Owner
Buying Indicators
Voters
Auto Owners
Boat Owners
What information is included in a Consumer Email List?
Full Name + Physical Mailing Address + Email Address
How much do your Consumer Email Lists cost?
The minimum is $195.00 for 1000 Emails. The cost goes down the more you buy.
| Quantity | Price per Record |
| --- | --- |
| 1,000-2,499 | $0.195 |
| 2,500-4,999 | $0.176 |
| 5,000-9,995 | $0.158 |
| 10,000-24,999 | $0.142 |
| 25,000+ | $0.128 |
What format does the list come in?
Excel/CSV file
Can I keep the list and reuse it as many times as I like?
Yes.
How accurate are your Consumer Email Lists?
We take great pride and care in maintaining the quality of our data, as it is the core of our business. But despite our efforts, marketing lists will never be perfect.
Although we go to great lengths to frequently clean and update our databases, they will always contain a small number of undeliverable mailing addresses & emails, out of date information and data errors that are beyond our control.
On average, you can expect to receive the following accuracy rates:
Consumer Mailing Address & Demographics – 95+%
Consumer Email Address – 90+%
After I buy my email list, what do I do?
After you buy a list of emails, you can start email marketing!
Upload your list of email addresses into your email program and send out a campaign, or you can forward the list to an accredited email service distributor who can send out the emails on your behalf.
Please note: We strongly suggest that you use a verified, accredited 3rd party email service provider to help you release your email marketing campaign. This will ensure optimal results, less bounced emails, and more of your emails hitting your recipients' inboxes.
Where can I go to design my email?
If you need help with email design or email distribution, we can help!
Our sister company LeadsPlease+ enables you to quickly and easily design an eye-popping, professional email, and then create & send your email campaign.
To create eye-popping, professional emails, please visit LeadsPlease+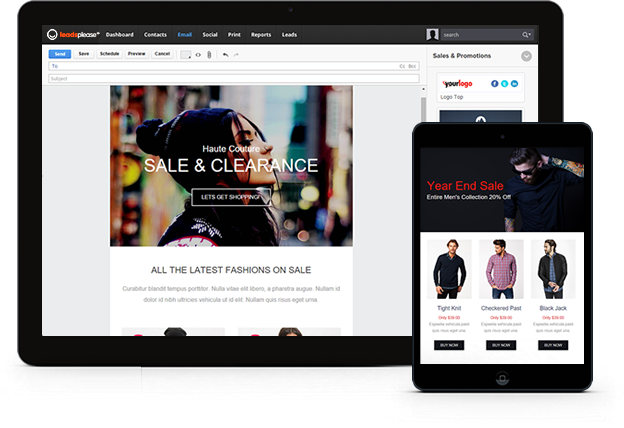 Can I use your lists with MailChimp, HubSpot or Constant Contact?
No. MailChimp, iContact, HubSpot and Constant Contact do NOT allow you to upload/send to third party, bought lists, like ours.
If you intend to use a third party email service distributor to release your email campaign, please make sure you check with them first, to see if they allow you to use third party lists.
If you're looking for a great email service where you can design emails and send out email campaigns to our email lists, we recommend trying our sister company LeadsPlease+
Can I use my personal Gmail/Yahoo/Hotmail/Outlook account to send out an email blast campaign using one of your lists?
Some email services allow you to send bulk emails to third party bought lists, some do not. Please contact your email service directly if you have questions regarding their bulk email deployment rules.
If you're looking for a great email service where you can design emails and send out email campaigns to our email lists, we recommend trying our sister company LeadsPlease+
Can you recommend an Email Marketing service?
Yes! Our sister website LeadsPlease+ specializes in Email Marketing services.
On LeadsPlease+ you can design your email using any of our modern and professional email templates, or you can upload your own html email design.
After you customize your Email, you can upload your Email Address List, schedule and launch your email campaign using LeadsPlease+.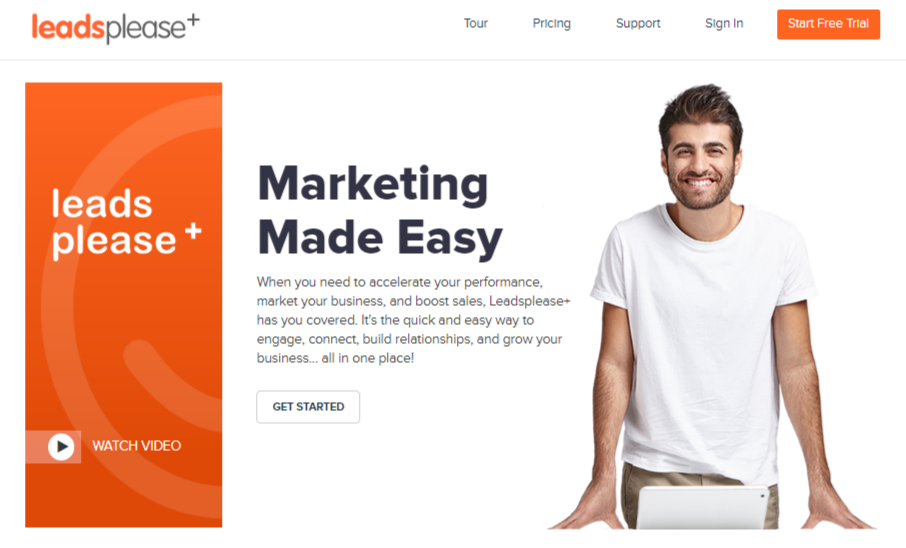 I'd like to learn more about email marketing and email marketing best practices – can you help me?
Yes! Please Contact Us to request a copy of the LeadsPlease Email Marketing Guide, which includes tips and information about email marketing and email marketing best practices.
Other Helpful Resources