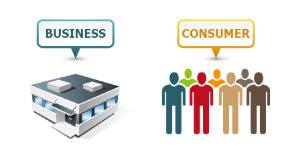 There are 215+ million records and 110+ million homes in our massive, national Consumer database. Our trusted Consumer data file gives you the flexibility and choice to confidently target the right people– the people who are most likely to want your products and services and respond to your mailings.
Our Consumer data is pulled from 3,500+ reliable sources, including telephone directories, mortgage and credit files and government records, to name a few. These accurate and trusted data sources add to the quality of your mailing list and the ultimate success of your mailing campaign.
Get higher response rates and a higher return on your investment (ROI) by creating custom Consumer mailing lists that target individuals (consumers) who are most likely to want your products and services.
Benefits and Features
215+ million Consumer records, trimmed to 80+ million quality records
Targeted consumer mailing lists: find the perfect customers
Quality data – All files are run through CASS, NCOA, and DPV software
Updated monthly – fresh, accurate data
95% deliverability guarantee – less returned mail pieces and more money saved
Expert advice from experienced data specialists
Free demographic selects
Run free counts and quotes and purchase a Consumer mailing list online in minutes!
Consumer Mailing Lists FAQs
[Q]What format does the list come in?[A]There are two formats for the list. The first is CSV (Excel Spreadsheet) which you can download as soon as you checkout. The second is a PDF where we format the list so you can easily print it on your own peel and stick labels and which we email to you.
[Q]Is there value in adding "Or Current Resident" to the address block of the mail piece?[A]When you add "Or Current Resident" to the mail piece the USPS is instructed to leave that mail piece at that address. This is a good idea if you are mailing to everyone in your geographic area with no demographic selects. Think Pizza Delivery. Whoever is living there is a potential customer.
[Q]Is a CSV file the right format for me to send to my printer?[A]Yes it is. The file can be emailed easily to your printer.