Get a Business Owners Mailing List and connect with the top decision makers at businesses across the USA.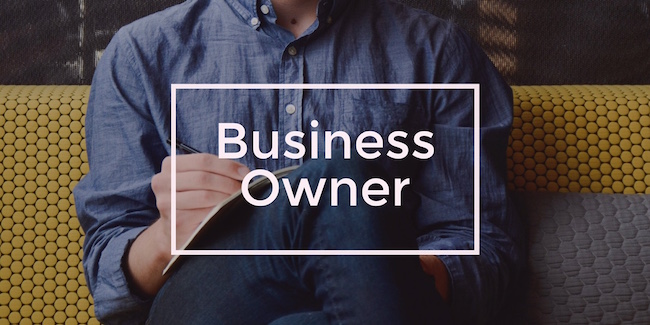 What is a Business Owners Mailing List?
A Business Owners Mailing List is a marketing list that includes the Contact information (Name + Address etc) of Business Owners in the USA.
Can I get a list of Small Business Owners?
Yes! We can help you get a list of Small Business Owners.
There are 22+ Million Small Business Owners in the USA; we can help you find them!
Are you a Business Owner looking to find new customers and boost sales?
If you are a Business Owner looking for new customers, we can help you!
Our Consumer Mailing Lists include the Names & Addresses of new prospective customers who live near your office. You can target Consumers anywhere in the USA, and narrow down using demographics like Age, Income, Home Value, Interests & Hobbies etc.
Build and download a Consumer Mailing List online in minutes.
What is included in the Business Owners Mailing List?
The following information is included in the list:
Business Owner's First & Last Name
Business Name
Telephone Number
Mailing Address
Email Address (where available)
URL
Employee Size
Annual Sales Volume
Chain / Not Chain
Franchise / Not Franchise
What types of Businesses can benefit from getting a list of Business Owners?
Businesses offering cost & time saving products and services to small businesses can benefit from marketing to Business Owners:
Accounting Services
Bookkeeping
Office Furniture
Cleaners
Restaurants
Office Supplies
Employment Agencies
Business Conventions
Higher Education Programs
Investment Services
How much does a Mailing List cost?
These types of Mailing Lists start at $99.75 for up to 500 leads. The more leads you buy, the cheaper the cost per lead. Please visit our Mailing List Pricing page for more information.
How do I get a Mailing List?
You can purchase your mailing list on our website or with a List Specialist over the phone. On average, it takes about 5 minutes to build and purchase a Mailing List.
Other Helpful Resources
Business Owners Mailing List FAQs
[Q]Can I exclude all companies that are part of a chain?[A]Yes you can. Select the 'not chain' option on the demography page to exclude all chain related companies.
[Q]Can I get a specific title in the business list?[A]Yes you can. We have many selects to choose from on the demography page like Chief Executive Officer or Marketing Executive. Choose as many as you want.
[Q]Will I get phone numbers and emails with my business list?[A]You will get phone numbers but if you need emails as well you will need to visit our sister site emailsplease.com where you can build a list for both direct mail and email.