Get an Auto Repair Shop Mailing List and start selling your products and services to the lucrative Auto Repair Shop industry.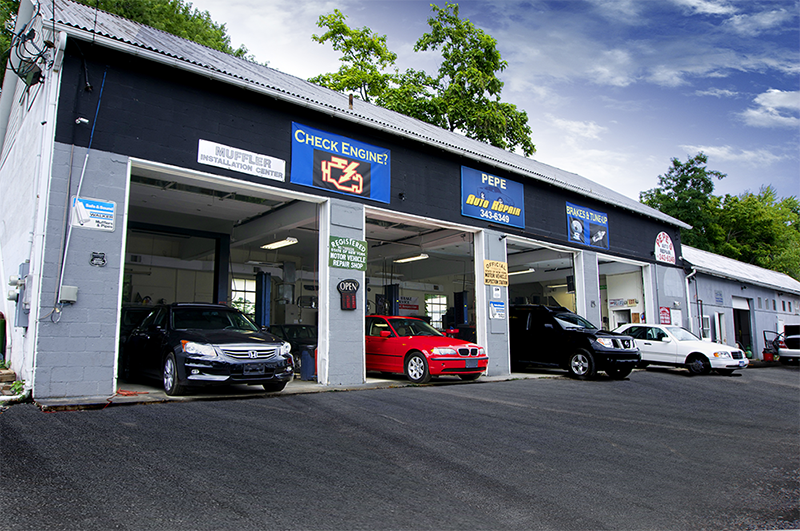 What is an Auto Repair Shop Mailing List?
An Auto Repair Shop Mailing List is a marketing list that includes important contact information about Auto Repair Shops across the country. The list includes the following information:
Auto Repair Shop's Name
Telephone Number
Mailing Address
Contact Name
Contact Title (ex. Owner, President, Manager etc)
Email Address (where available)
URL
Employee Size
Annual Sales Volume
Chain / Not Chain
Franchise / Not Franchise
Can I get a list of non-chain, smaller Mom & Pop type Auto Repair Shops?
Yes! With LeadsPlease lists, you have the option to omit Chains & Franchises, so that you can target smaller Mom & Pop Auto Repair Shops. You can also narrow down by Annual Sales Volume and Employee Size.
Why should I purchase an Auto Repair Shop Mailing List?
The Auto Repair Shop industry is booming. Auto Owners are holding on to their vehicles for longer periods of time than ever before, and this is causing a spike in the need for regular maintenance checks and more auto repairs. The total revenue generated by the auto repair industry in the US in 2017 reached $64 billion.
Don't miss out on advertising to this booming market!
Why should I get my list from LeadsPlease?
Our lists offer a one-stop-shop where you can find all the information you need for connecting with various auto repair service providers & top decision makers at each company, in your area.
We provide accurate mailing lists that are updated daily, as new information becomes available; so you can be rest assured that you're getting the most targeted and most up-to-date information possible.
What types of Businesses can benefit from using our Auto Repair Shop Mailing Lists?
Businesses offering the following products and services can benefit from using our auto repair shop mailing lists:
Workshop management software solutions
Sales and marketing software
Website management services
Job cards and stationary suppliers
Web designing services
Diagnostics software providers
Mobile mechanics
Car parts manufacturers
Car parts distributors
Engine oil and lubrication products suppliers
Are you an Auto Repair Shop looking to advertise to Car Owners near you?
If you own or work for an Auto Repair Shop and you need a mailing list of specific types of vehicle owners who live near the dealership, so you can mail them promotions and advertisements, then we can help!
Click here for more information on our Car Owner Mailing Lists.
How much does a Mailing List cost?
These types of Mailing Lists start at $99.75 for up to 500 leads. The more leads you buy, the cheaper the cost per lead. Please visit our Mailing List Pricing page for more information.
How do I get a Mailing List?
You can purchase your mailing list on our website or with a List Specialist over the phone. On average, it takes about 5 minutes to build and purchase a Mailing List.
Other Helpful Resources
Auto Repair Shop Mailing List FAQs
[Q]Can I get a mailing list in my area for my auto repair shop that helps me target people who have a specific make of automobile?[A]Yes you can. We can help you build a targeted list which could include for example year, model and make. Call us : 866 306 8674 for help and expert advice.
[Q]Can I find auto repair shops nationwide?[A]Yes you can. Our business data is nationwide.
[Q]Can we market to non franchised auto repair shops?[A]Yes you can. There is a filter on the demography page to exclude franchises.