Direct Mail Political Data Gets Out The Vote!
The Presidential Election is little over a month away.
Direct mail political data is critical in helping to get out the vote because it r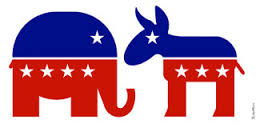 einforces the message to your target audience .
LeadsPlease can help you reach out to voters who are still sitting on the fence and help you to reach out to your target voters who still need to be encouraged to vote.
How To Build A Political Direct Mail List
This is how to do it.
Build a direct mail list using good, reliable, updated Direct Mail Political Data.  This will make sure that your message reaches the right demographic audience.
Choose your geographic and demographic selects from over 110 million household records which are updated every 30 days.
Find millenials, registered or unregistered voters, green traditionalists, on the fence liberals and different shades of conservatives and democrats on the LeadsPlease website.
Get a few tips to whip your Direct Mail Political campaign into good shape and find tips on how to clean/maintain your data.
You will save time, money and wastage by only mailing to the most current/accurate addresses.
LeadsPlease has fresh, accurate Direct Mail Political Data and  you will need this for a successful direct mail marketing campaign.
Time is short to get out the vote!
A healthy democracy needs us all to vote both locally and nationally.
The more people who vote, the stronger our democracy.
Get out your message and get out the vote!
You could argue that "The best argument against democracy is a five-minute conversation with the average voter."
― Winston S. Churchill
Or "Elections belong to the people. It's their decision. If they decide to turn their back on the fire and burn their behinds, then they will just have to sit on their blisters."
― Abraham Lincoln
It's up to us all!
Want to register to vote?